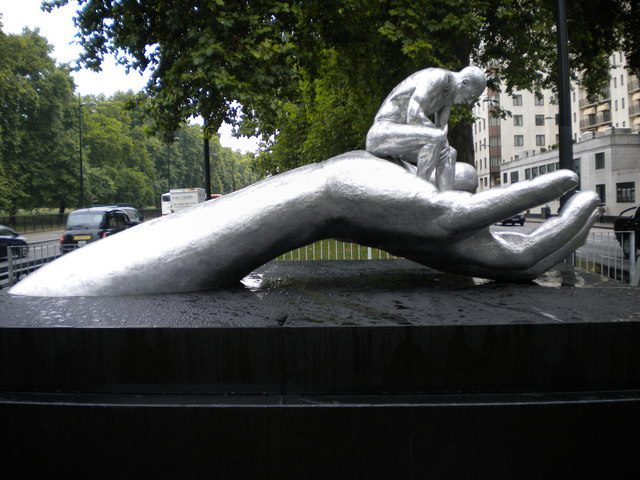 We don't derive our purpose from our work, we bring our purpose TO our work.
This brilliant statement, shared by a colleague whose name escapes me, points up one of the great challenges of life at work.  It is difficult to sense the larger point or purpose of our work.  The church and religious voices are largely silent on the point of work outside the walls of the local congregation.  The wider culture only agrees on the most basic assumption:  work is necessary for economic survival.  So this post is # 4 in a series of 10 aimed at unveiling reasons why our work matters to God (and thus why our daily work matters).
There's a Leak Around Here Somewhere
Today consider the idea that your work matters because work is an occasion where God's image leaks out.  Here we turn first to Genesis, and then for some helpful comments by J.I.Packer:
So God created human beings in his own image. In the image of God he created them; male and female he created them (Genesis 1:27)
"Image means representative likeness—which tells us at once that we should be reflecting, at our creaturely level, what Genesis 1 shows God is and does. Therefore we should always act with resourceful rationality and wise love, making and executing praiseworthy plans just as God did in creation. He generated value by producing what was truly good; so should we. We should be showing love and goodwill toward all other persons, as God did when he blessed Adam and Eve (1:28). And in fellowship with God, we should directly honor and obey him by the way we manage and care for that bit of the created order that he gives us to look after, according to his dominion mandate (26, 28)."[1]
Acting with "resourceful rationality, making and creating plans, generating value, showing love and good will to other people"—every day as we do these types of things in our daily tasks at work God's image leaks out of us and our work matters to him!
How About You?
Think about your work. How do the things you do in a typical day align with the various things God is and does?
Picture: Touched by the Hand: http://www.geograph.org.uk/photo/2580010 © Copyright Robin Sones and licensed for reuse under this Creative Commons Licence.
[1] J.I. Packer, Reflected Glory, Christianity Today: http://www.christianitytoday.com/ct/2003/december/20.56.html