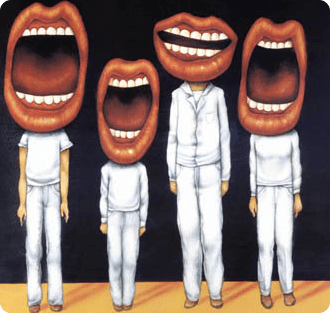 At least 25% of us went to church yesterday. 60% of us will go to work today. Did what happened at church Sunday prepare us for what we will experience at work Monday through Friday? Perhaps if Church was really good, or you connected with some friends, you can carry an ecclesiastical buzz into the first day or so of your work week. Buzzes fade, however. Many of the individuals I serve find that their church experience is completely disconnected from the opportunities and challenges they face at work.
What can move your church squarely into the asset column as a resource that prepares you for life at work? I suggest four conversations .
Four Conversations: Churches can foster workplace-facing spiritual development by investing in four conversations. Each conversation centers on answering specific questions.
The Theological Conversation: How does the work of God relate to the daily work of Christ-followers in broader society? How does the actual work they do contribute to His Kingdom (not just overt spiritual activity)? Does the church's theology of calling and servanthood treat a call to a "secular" profession as equally valid as a call to a "ministry" profession?
The Ego Conversation: This conversation asks pastors to wrestle with the church as a system—is my church a space where I will always be the most spiritual person in the room? Or are there real on-ramps for individuals in demanding careers to participate in, and make significant contributions to, the life of the church? Are members in demanding jobs excluded by the church schedule and relegated to second class status right out of the gate?
The Practice Conversation: How does pastoral practice validate and encourage church members in their Kingdom callings in the workplace? Specifically, how do the pastoral practices of visitation, sermon topic selection, sermon illustration formation, pastoral prayer, and discipleship, prepare congregants for workplace living?
The Ritual Conversation: The rituals of a church involve traditions, seasonal observations, and liturgical habits. Rituals include what a church celebrates and rewards. For instance, many churches will lay hands on/pray for individuals who are assuming a church office or going on a missions trip. The ritual conversation asks, how could the rituals of the church celebrate the milestones people experience in the work arena of their lives?
Win-Win
As church leadership teams engage in these conversations, they reshape their menu and practice. Over time they will find themselves on the solution side of people's lives, thus driving the engagement and life change they long for. For those who attend and engage in these churches, they will go off to the world of work knowing that there is an entire spiritual community behind them–a church family that cares about what they do for a living and the life they live all week. This "coming together" heals the divide many live between faith and work and positions churches to thrive.
Related Post:
Why Your Pastor Doesn't Talk About Your Work
Faith and Work Resources: I keep a current and curated list of great resources related to the faith and work conversation follow this link: Resources on Faith and Work
About the Author: Dr. Chip Roper writes Marketplace Faith from New York City, where he is the director of Marketplace Engagement at the New York City Leadership Center. Chip is convinced that a central piece of God's plan for any city or community is the work that people do each day. You can learn more about him here. Chip is available for speaking, consulting, and coaching engagements. Inquire via email: croper@nycleadership.com.
Pic: No copyright information: http://www.phiblue.co.za/wp-content/uploads/2011/06/jabberjaw.png