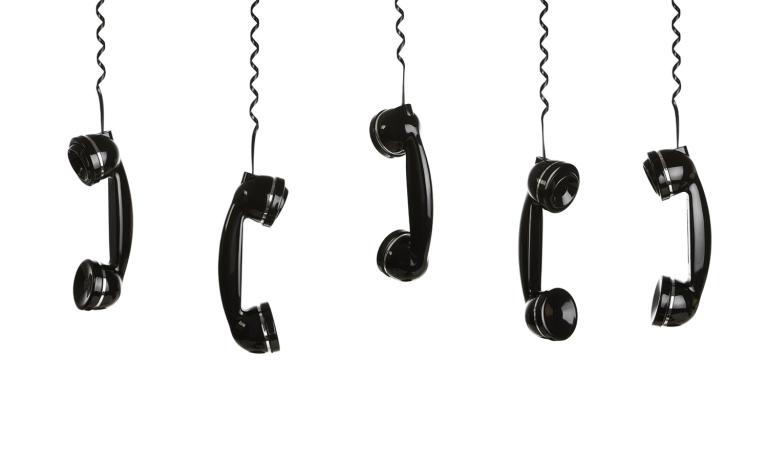 Calling brings with it a sense of clarity and destiny.   Purpose infuses what we do and drives us forward through challenges and around obstacles to a better future.   As I dispelled some myths about calling in my last two posts, calling is not just for priests and not just about work.   So if calling is for all of us and goes beyond our jobs, how do we understand it in a way that will give us this durable center from which to live?   Answer: a robust model of calling.
The Robust Model of Calling
In Paul's letter to the Ephesians, he says we are urged to live a life worthy of our calling.  Calling is a summons; it is an invitation. Both Ephesians 4, 5 and 6 or Colossians 3 and 4 lay out the relational dimensions of a robust model of calling:
We are called to family, to roles in a family. All of us came from a family.   Most of us have living relatives.   If we're married, that adds a layer of calling. If we have children, that adds yet another layer of calling.   Caring for our parents is part of our calling.   Raising our children, relating to our siblings, it's a sphere where God gives us responsibility.
The second dimension of calling is our calling to our church, our faith family or spiritual community.   The Greek word translated church in English means called out or called together in a community.  All of us have gifts and relational capacity which God invites us to use in the context of a Church.
The third area of calling is work.  Work is where most of us will spend most of our waking hours during adult life.  God has a calling for our work lives.  Helping you find and follow this calling is my mission.  More on clues to your work-life calling in a subsequent post.
Fourth, we are called to our city, the collection of our neighbors where we live, work and play. Christians are called into a community whose mission is to serve those who are not part of that community.  Our city calling roots us in a place (or places), where we develop webs or relationship and responsibility.
The Supreme Calling
To whom or what is our central or supreme calling. If calling is about being summoned, to whose voice do we primarily listen?
Os Guinness, in his book The Call, suggests the only appropriate voice in the center is God's:
Calling is the truth that God calls us to himself so decisively that everything we are, everything we do, and everything we have is invested with a special devotion and dynamism, lived out as a response to his summons and service.
Below is a depiction of the 5-part, robust model of calling.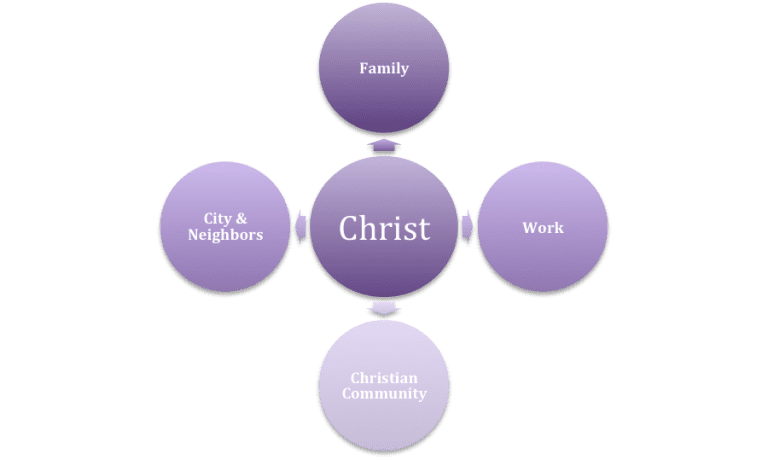 Callings Replaces Calling
We have callings.   A supreme calling and subsidiary callings.   Our first calling is to a someone, not a something.   Finding your calling is more about surrender than it is about technique.   God is the caller, the summoner, the divine personality, calling us to himself, guiding us down the paths he knows will be best for us in the end. The robust model of calling is dynamic, genuine, and comprehensive view of the purpose of our lives, a purpose that cannot be reduced to apply only to work.
All of us can find the benefits and security that comes from "living called," we just need to learn to discern the voice of the caller.  In my next post, I'll describe how.
About the Author: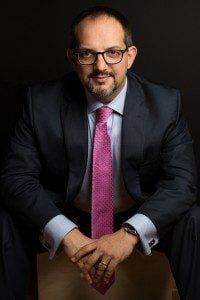 Dr. Chip Roper writes Marketplace Faith from New York City, where he is the director of Marketplace Engagement at the New York City Leadership Center.  Chip is driven to turn the daily grind into a spiritual adventure.   In service of this vision to empower individuals to approach their work with a keen sense of vocation, he aims to end the "stunning silence of the Church regarding life at work." He is convinced that a central piece of God's plan for any city or community is the work that people do each day. You can learn more about him here. Chip is available for speaking, consulting, and coaching engagements. Inquire via his email: croper@nycleadership.com.
Pic:
No copy write restrictions or attribution listed: http://office-phones-perth.com.au/wp-content/uploads/2016/04/on-hold.jpg