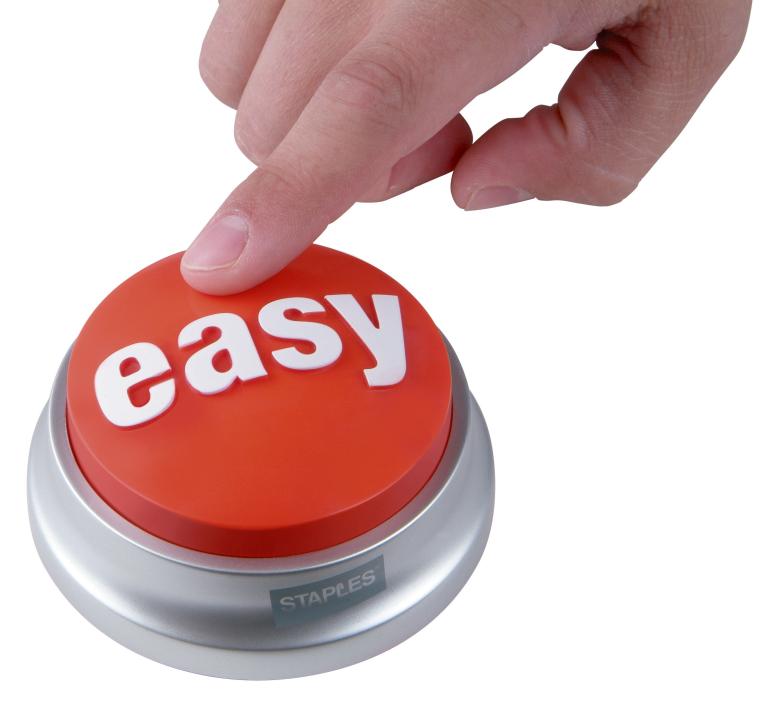 Does the Right Calling Mean an Easy Ride?
For some reason, I'm under the impression that the right work (my calling) will be easy work.  Work that is a calling will come naturally and be instantly fulfilling.  If work does not come naturally and is not fulfilling, then the logical conclusion is that this work must not be my calling.
Perhaps it's the "Easy" button on my desk.  (Yes, I have one!)
Perhaps the assumption is fed by all the advice columns and how-to books I read.   Collectively they form a chorus which implies that when one follows the correct methods you'll get to desired outcomes and the process will be easy.
Perhaps this assumption is fueled by the vacation like images of happiness with which I am bombarded.  Nothing difficult about lounging in paradise.
Or perhaps there's a connection with the concept of flow.   First documented by Mihaly Csikszentmihalyi, flow is the "zone." Flow is experienced in moments when we find our talents and faculties fully utilized in a state of heightened concentration, effort, and effectiveness.   But is flow necessarily the same as easy?
In this post, I want to suggest that equating easy with calling is a myth.  Along with two other half-truths, it is ruining the centering power of vocation in our lives.
1.  Myth: Finding and fulfilling your calling will be easy 
Who says?  Are worthwhile pursuits usually easy and guaranteed wins?
If my calling is to be a doctor, as fulfilling as that may be at certain points, there are all those years of schooling, the exhaustion of residency, then the ongoing drama of the business of healthcare, and the increasingly demanding patient population. There's nothing easy about medicine from beginning to end. But it is a legitimate calling.  It is worthwhile.   Important, meaningful work?  Sure.  Easy, never.
In the stories of the Bible, it's hard to imagine anyone whose life got easier after they found their calling.   Joy came not from the ease the work or the comforts won by fulfilling the calling.  Joy came from knowing and fulfilling a greater purpose.ot
2.  Myth: Calling is a once and done.  
A second unhelpful idea about calling is that calling is something I discover once and if done properly, is a settled question for the rest of my life.
Remember when you a little child and people would ask you "what do you want to be when you grow up?" How many of you are doing that thing? I have 4 or five friends who went into veterinary medicine, and they each had this vision since their childhood.   Now that's a calling.   For them.   Maybe we'll have something clear and simple and consistent for most or all of our lives, or maybe it will change. Moses in the Bible was a prince, a shepherd and a then a revolutionary.   Jesus was a carpenter for 30 years and then a rabbi.
The idea that we are once and for all zapped with an instant sense of life-long purpose is a myth.   Usually discovering and realizing purpose is an iterative process.
3.  Myth: Calling is Just about work. That Latin word for calling is vocatio from which we get the word vocation by which we refer to one's paid employment, career focus or profession.   In this vein, we tend to think that calling is solely about work.  But this is another myth, a way our sense of calling gets truncated and spoiled.  Calling is any investment of our time, capacities, and resources in activities which we are "supposed" to do.  Some of us are very focused on raising children or caring for an ailing parent –  this effort is your current full-time focus.    It is not easy. You wouldn't call it your dream job.  Yet this care and nurture are what the current season demands.  It is what you're supposed to do.   In a subsequent post, I'll describe the five dimensions of calling, advocating for a robust and multi-dimensional vision for the purpose of our lives.
Let Calling Out of Its Cage
The concept of calling is in a cage, penned up behind myths, unable to provide each of us with the sense of purpose we were meant to have at the center of our lives.   Let it out!
With the unhelpful out of the way, we can move on to build a life-giving model of calling–one that is worth finding and following.
About the Author: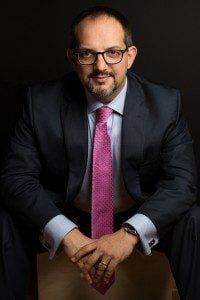 Dr. Chip Roper writes Marketplace Faith from New York City, where he is the director of Marketplace Engagement at the New York City Leadership Center.  Chip is driven to turn the daily grind into a spiritual adventure.   In service of this vision to empower individuals to approach their work with a keen sense of vocation, he aims to end the "stunning silence of the Church regarding life at work." He is convinced that a central piece of God's plan for any city or community is the work that people do each day. You can learn more about him here. Chip is available for speaking, consulting, and coaching engagements. Inquire via his email: croper@nycleadership.com.