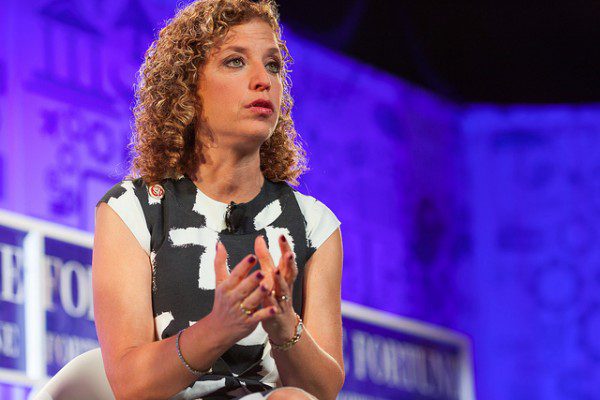 Seriously, what is wrong with Democrats? The Daily Reports that former DNC chair Debbie Wasserman Schultz is at it again. This time, she's threatening cops.
The Florida lawmaker used her position on the committee that sets the police force's budget to press its chief to relinquish the piece of evidence Thursday, in what could be considered using her authority to attempt to interfere with a criminal investigation.

The Capitol Police and outside agencies are pursuing Imran Awan, who has run technology for the Florida lawmaker since 2005 and was banned from the House network in February on suspicion of data breaches and theft.

"My understanding is the Capitol Police is not able to confiscate Members' equipment when the Member is not under investigation," Wasserman Schultz said in the annual police budget hearing of the House Committee On Appropriations' Legislative Branch Subcommittee.

"We can't return the equipment," Police Chief Matthew R. Verderosa told the Florida Democrat.

"I think you're violating the rules when you conduct your business that way and you should expect that there will be consequences," Wasserman Schultz said.
So what is she hiding? Shouldn't a Democratic lawmaker WANT the police to investigate a scenario that involves confidential information leaking into the public – especially if it was on purpose? [Insert Hillary Clinton joke of your choosing here.]
Nothing makes me angrier than seeing politicians drunk on their own power. The fact that she threatened Capitol Police is bad. The fact that she might be covering up something worse? Well, that's possibly criminal.
Thankfully, she lacked the good sense to do it in private (ahem):

Image Credit: Fortune Live Media