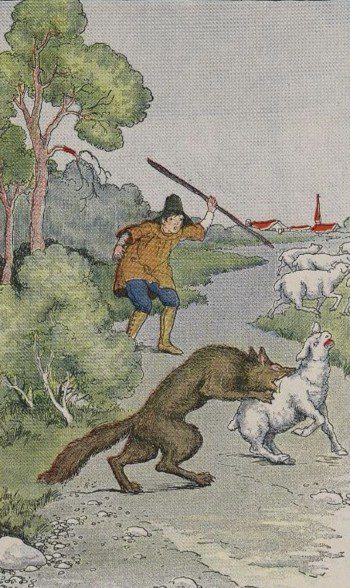 The Washington Post and ABC News released what they thought was a bombshell poll. After six months in office, President Donald Trump has the lowest approval rating of any president in 70 years. Reportedly, 36% approve of the president's job performance, while 58% disapprove. Presidents Barack Obama and George W. Bush were at 59 percent after the same amount of time. What gives?
Well, the press wants you to know that people hate Trump. But you already knew that, didn't you? They told you as much back in 2016, under such headlines as "Why Donald Trump Will Never Be President" and "Exactly How Big Will Hillary Clinton's Landslide Be?" In fact, in October 2016, the ABC / Washington Post poll showed a 12-point national advantage for Clinton. Here we are again, six months into Trump's first term, and they're telling us that America – once again – hates the man.
Reporters use polls like alcoholics use whiskey: to give themselves confidence, to dull the pain of their current reality, and to try to lure everyone else under their spell. But guess what? That last one isn't working anymore. The "power of the poll" died in November 2016, when (almost) every single pollster got it wrong.
The pollsters, for the most part, are aligned against the American people and with the left and the elitists in Washington DC.  This is the "real" story of collusion in American today.  The media actually create the biased polls — note that the ones running the polls are frequently media organizations as in the case of the Washington Post and ABC News — along with the ruling elite in DC.  The natural political inclination of the American population, without the leftist media bias, is pretty much Texas.  Enough said.
Nate Silver believes the media simple gets it wrong, because reporters are predominantly liberals and don't understand the other point of view. "As of 2013, only 7 percent of [journalists] identified as Republicans," he pointed out. But maybe Steve Bannon
put it most bluntly
after Trump's win. "The media bubble is the ultimate symbol of what's wrong with this country. It's just a circle of people talking to themselves who have no f-cking idea what's going on."
I think they might fear "what's going on" and are working tirelessly to lie to the American people in order to slide their own agenda through. Remember last year when former Hillary Clinton campaign manager John Podesta's emails were leaked? In one very revealing email, he spelled out how pollsters could oversample in order to "manufacture" the desired results. This will, he writes, "maximize what we get out of our media polling." Nice. The email even includes a 37-page guide with tips on how to get polls to say what you want them to say. Helpful!
While the media and their accomplices hyperventilate over their own polling and the disastrous approval ratings of the President, the American people yawn. We're familiar enough with the "Boy Who Cried Wolf" to realize the natural effect of intentional, prolonged dishonesty. We just don't listen to them anymore. Sure, one of their predictions might come true occasionally, but so will some of the crazy predictions your uncle spat out at Thanksgiving.
Polls, like broken clocks, can be right under the precise circumstances. But they still deserve to be put in the cultural garbage bin and disregarded. Sorry, Washington Post and ABC News: you've squandered your political capital, and the only way you can earn it back is to start being unbiased and accurate.
We're not holding our breath.