Nothing says holiday shopping like perusing the options on the Democratic Party website.  And now you can check out the stocking stuffers that might be perfect for your crazy Aunt Mary.
First, she might like this, a $30 tee shirt that declares "Democrats Give a S*#t about People:"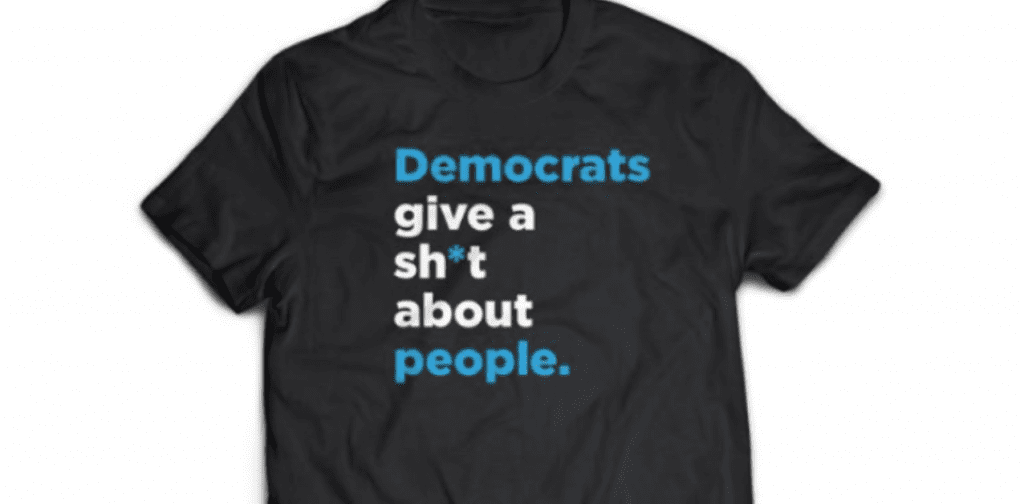 Wait, did I say they give a sh-t about people? That is, of course, unless of course you're a member of the Tea Party.  Then, apparently, they "hate" you.  Check out this $27 tumbler that can proclaim your disdain for the tea party while keeping your coffee piping hot: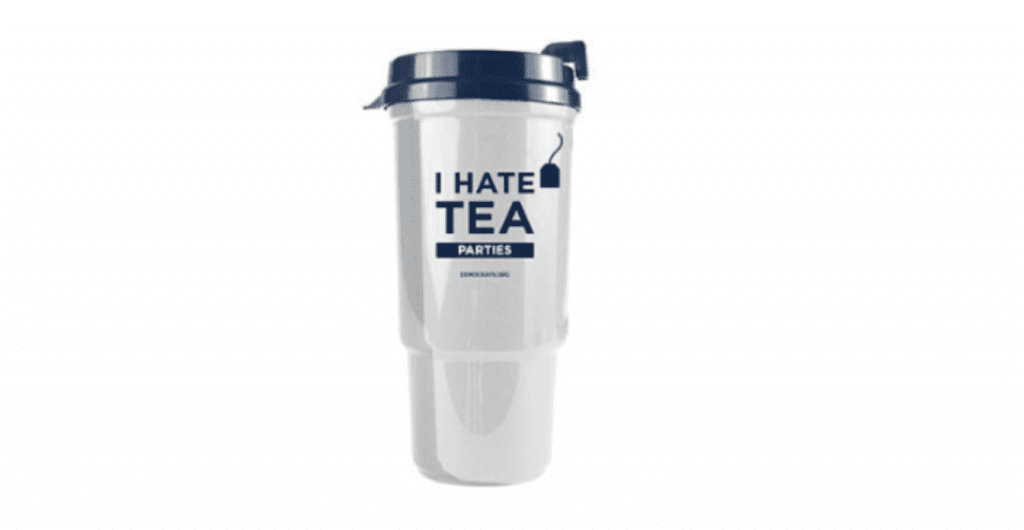 If the "I Hate Tea Parties" travel mug isn't the perfect gift for your favorite, bitter Democrat.  There's this: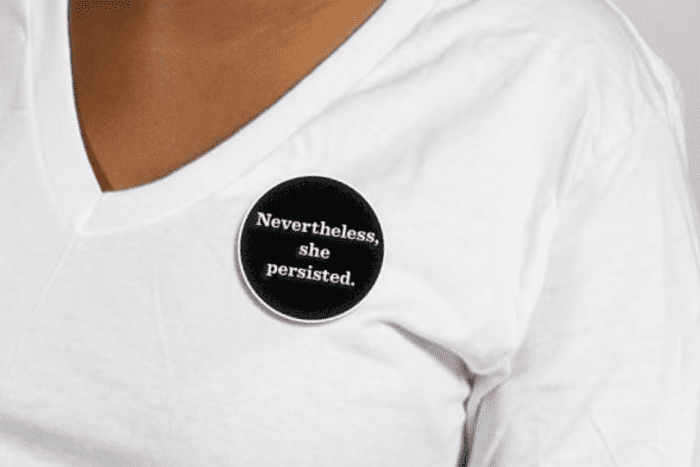 The "Nevertheless, she persisted" button is apparently a reference to Elizabeth Warren's criticism of attorney general nominee Sen. Jeff Sessions…  but the beauty of this button is that it can also apply to Hillary's choice to stay married over the long haul to a serial sexual predator.
This is good for holiday cheer!
There are several items which give "Thanks to Obama."  These would make great gifts for Republicans who are thankful for the widespread destruction of the Democratic Party at the ballot box over the last eight years.  After all, upon his departure, Obama left us with the Republicans in charge of both houses of Congress, and a record number of seats in state legislatures.
It should be noted that none of the products mention anything about what the Democrats are about or their vision for the future.  In other words, the store perfectly showcases what they're all about — snark and pettiness.
Image Credits: DNC Store