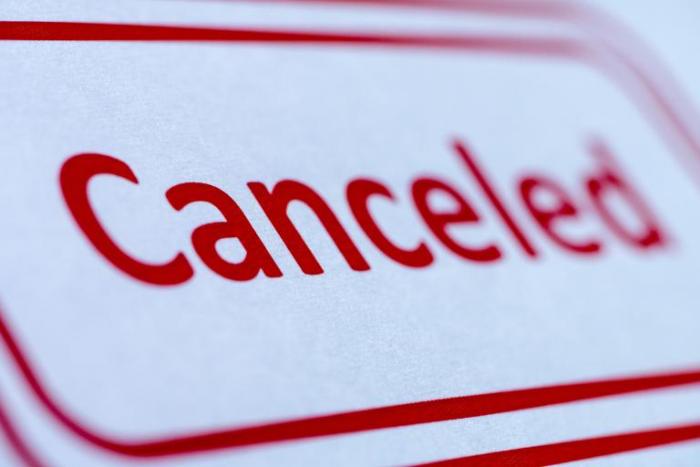 St. Catherine University — a Catholic school in St. Paul, Minnesota — has annually hosted a leadership conference on their campus. Not this year, apparently. The conference, which would've happened on January 19, has been unceremoniously canceled. This probably came as a surprise to the 30 speakers who'd already agreed to speak, as well as the 200 people who'd already registered. The problem arose when they chose the top speaker applicants — of the 58 who applied — and asked for bios and pictures.
There was one problem, as least if you use the definition of "problem" now being taught in institutions of higher learning. All the women they had chosen to speak were — gasp! — white. A St. Catherine dean sent an email to the presenters, explaining what happened:
We received 58 proposals to fill the 30 slots on the program. The selections were made solely based on their fit with the three themes of the conference: Explore your purpose, Ignite your passion and Inspire excellence.

This same process was used last year in order to be blind throughout the process so as not to exclude or unintentionally over represent a particular industry over another in the presenters collective. While well intentioned, it is a case where a blind process has led to a racial and ethnic blind outcome.
But they weren't done apologizing. The President of St. Catherine's also sent an email, explaining the non-event… And it's a doozy:
In a time where sexism and racism, in their individual and institutional forms, are recognized and called out, those of us in positions of power and privilege – be it through whiteness, maleness, middle-class position, heterosexual-normativity, ability, or Christianity – must slow down, reflect, and listen to those who have been subject to systematic silencing, exploitation, marginalization, and exclusion.

Based on our Sisters of St. Joseph heritage and our deep commitment to social justice, in all its forms, my note today is specifically about our obligation, commitment, and responsibility to make room for everyone at the table.
So, let me get this straight. Rather than openly admitting they had used a blind process to choose the most qualified speakers available, they actually cancelled the event, vomited some social justice non-sense, and punished the would be presenters for their skin color. Sounds about right.
Who wins by the cancellation? No one. The fact that a university would cancel an entire conference aimed to help women, citing heterosexual-normativity, is laughable.
John Hinderaker said the decision was appalling, since it hurt the very people the conference aimed to help. "This is the kind of absurdity you get when you prioritize skin color over merit," he said.
Exactly.
Hat Tip: Powerline
Image Credit: PRO Daniel Kulinski on Flickr