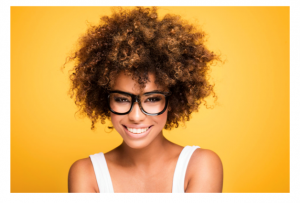 Have you heard the old saying, "birds of a feather flock together?" The same holds true when dating. If you are desiring a godly man, how you present yourself determines who you attract as a potential mate. Although the world has their own tactics and standards, there are godly non-negotiable principles to attract a godly man. Here are 3 things to consider to attract the right man God's way:
Your Love Pursuit of God. As a godly woman, your relationship with God will attract the right man. When you pursue God with all your heart, soul, and mind, a godly man will see confidence, value, and worth that is rooted in your relationship with Christ (Matthew 22:37). Your inward and outward glow for God will radiate and let him know that you do not easily settle for just anything (Proverbs 31:10).
1. Presentation is Everything. The world applauds physical attraction as a sure-fire way to lure the right mate. Focusing on looks, curves, and worldly ambitions are not the way to build a relationship on a solid foundation. Remember that first impressions do count! When loving and honoring yourself is the presentation, your modest style of dress, friendliness, smile, character, and personality will be your reputation to attract the right man seeking to date you (Proverbs 31:30).
2. Take the Mask Off. You've heard the saying – real recognizes real. A godly man knows what he wants to pursue and will recognize if you are real or not as he gets to know you. The message that you send to a potential partner should be one that is honest and authentic (Ephesians 4:22-24). A godly man will look for these things to see how the relationship will blossom:
3. Does she respect others well? Is her life built on service and love or is it just displayed in church settings (Hebrews 13:16)? What do her family relationships and friendships look like? How does she treat her parents and other people that are significant in her life (Romans 12:8)?
When it comes to a love relationship with the right man, keeping God first and applying these principles will help you attract a godly relationship. Are there any other principles you would add that have worked for you?
Article by Nikki Walker. No matter where you are at in your singleness to Godly relationship journey, the worst thing you can do is allow relationship killers to destroy all potentials. Click here to find out what your #1 Relationship Killer is, to make sure you don't ruin the relationship with The One God has for you!