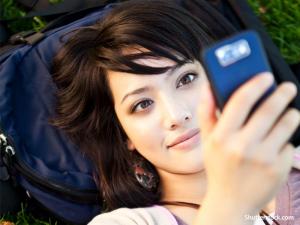 The Church taught me at an early age "SEX IS A SIN"!!!! Quite frankly I grew up thinking SEX was the "sinniest sin" of all sins! There was no turning back, purity was the only way! Once you lost it, you couldn't get it back. Sure, you could claim to be a "born again virgin" but at the end of the day… you were no longer a "Virgin". I can only speak for myself when I say I felt like "damaged goods" after giving myself to someone who CLEARLY wasn't worthy.
Let's fast forward to when I rededicated my life to Christ, finally waking up and smelling the roses. Kicking it with a group of friends, one who I looked up to said "Are there no Christian Girls in Chicago who are a Virgin, I don't want a girlfriend someone else had". Although that statement was not directed toward me, I was apart of the population of girls who fit into that "category". I, for some reason, internalized his statement and thought, "no real Christian guy will ever want me". While my friend meant no harm, his statement reinforced the idea that "non-virgins" were damaged goods. It played on my self esteem for quite sometime, until one day I was reminded of who I am in CHRIST.
With all of that being said I'm here to remind you…. YOU ARE NOT…DAMAGED GOODS! While sex is a sin that comes with many lurking consequences (like every other sin), it doesn't define who you are, who you'll be, nor where you're headed in life! Many of us can quote 2 Corinthians 5:17 verbatim, [(NLT) this means that anyone who belongs to Christ has become a new person. The old life is gone; a new life has begun!]. But how many of us allow those words to penetrate our hearts? I know I didn't.
Beyond the fact that we are NEW CREATURES, God has already forgiven you and forgotten about your imperfect past. Don't believe me? Check this out "Isaiah 43:25 "I, I am he who blots out your transgressions for my own sake, and I will not remember your sins."The bible lets us know we have not only been forgiven of our sins, but they have been forgotten and we are brand NEW! Typically, nothing new is considered damaged goods (just saying).
Here's a word of encouragement, stop letting your thoughts (and others for that matter) rob you of your new identity in Christ! If God has forgotten about it, why in the world would you allow anyone else to hang it over your head! YOU ARE PERFECT JUST THE WAY YOU ARE! God has so much in store for you! You, my love, will reap the benefits of making a decision to live your life for Christ! Your past wont invade your future…wait…what past? God forgot all about that. I write these things to you because it's what I wish someone would have shared with me in my season of feeling like "damaged goods".
Here's to an amazing future spent accomplishing all that God has for you, to acquiring the desires of your heart (including marriage and children), and taking nothing from the past but the lesson(s) that were gained. From one princess to another, you are ROYALTY, NOT DAMAGED GOODS (1 Peter 2:9)!
With Love,
Shannon Colar