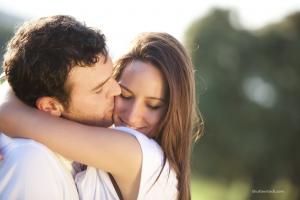 Do you think you are ready to enter a committed relationship ? Read below, to see if you truly are !
1. Do you Love the Lord with all Your Heart ?
Is the Lord your everything ? A good indicator that God is your everything is seeing where you spend your time. How much time do you devote yourself to the Word and prayer ? Are you filling your mind with that which will put your affections on things above? Is making Jesus' name known a top priority? Are you serving in your local body? Remember, loving the Lord is the biggest commandment God has given us.
To be in a relationship and ultimately marriage that is successful, one must be rooted in the foundation of God. When God brings two people together, it's for the furtherance of God's kingdom. Your season of singleness must be focused on learning your role as a child of God.
When you enter a relationship you are not looking for someone to complete you. That's God's job. This foundation will help you when your relationship will go through tough times (which it will). When your partner doesn't give you the attention you need you can rest knowing that God has your back!
2. Are you the Petty Master?
If you are entering a relationship you must ensure that all feelings of animosity from the past are resolved. Ex – relationships that have left you with lingering feelings of anger, wrath and spite must be resolved. If you had a bad childhood, you'd be surprised how such trauma can be projected on future relationships. Ask God to examine your thoughts and heart and allow Him to bring healing to any unresolved issues. Constantly take authority over thoughts that bring animosity. Forgive those who have wronged you. The Bible takes it one step further and even says to pray for those who persecute you. Remember, you want your new relationship to start on a clean slate. In the present, you must be one who doesn't get easily angered over small things.
3. Are you Creating a Better Future for Yourself?
Are you someone with ambition ? Are you working to create a future for not just yourself, but those around you ? You can take courses to learn practical household keeping skills such as cooking. Are you working, in school, focused on your business ? Do you practice good discipline and working towards building good credit, budgeting and more ? Are you actively finding ways to get out of debt ? These are some of the many questions to ask yourself. Don't stress if you have not mastered good stewardship principles. You can always start practicing now ! This is important because your significant other would want you to bring something to the table as well.