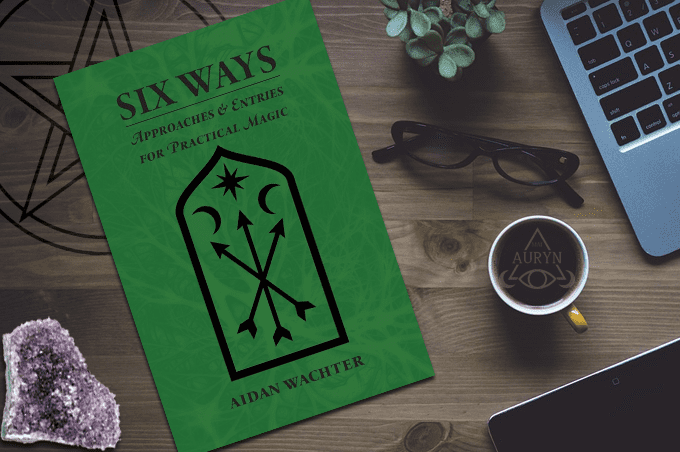 Aidan Wachter's Six Ways: Approaches & Entries For Practical Magic is really unique in its undertaking. He breathes new life into the basic foundational practices of magic. His practices and approaches are rich because of his style of diving deeper instead of over-complicating the techniques, something that's really refreshing. As such, you could approach this book from any skill level and have it enhance your practice.
His approach isn't cookie-cutter and the best I would be able to describe his style of craft is that of a chaos magician's approach in regards to reverse-engineering magickal methods of different styles of magick, stripping their religious trappings down to their bare bones, and then breathing life into those bones. However, this isn't a book on Chaos Magick specifically, but rather just a book on magick by someone who has that classical Chaote Magician mindset, one that's focused more on the actual application of effective magick instead of warming their armchairs or throwing all magickal theory out the window.
While Six Ways is a magickal primer and could definitely be an entry point into magick for a seeker, it's definitely not just a bunch of rehashed ideas being recycled. Yes, these subjects have been explored in the past in other books. But it's Aidan's unique perspectives, experience, and ideas that make the book unlike other books on the foundational practices.
You'll find a lot of Traditional Witchcraft, Ceremonial Magick, Folk Magick, psychic development, mediumistic and shamanic practices and elements within the covers of this book, as well as touches of what remind me of cunning folk practices. But there's nothing strikingly religious, dogmatic, or even theistic to it, which also is uncommon for books on magic, or at least decent ones. There's definitely a focus on spirits and entities, but there's pretty much nothing that couldn't be applied to already existing magical traditions or anyone's eclectic personal practice.
---
Connect With Me