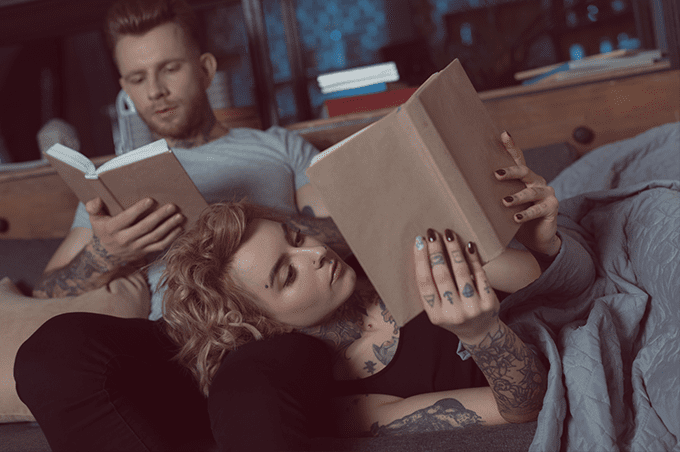 People are always asking me what are my recommendations for books on gay or queer witchcraft books. So I thought I'd kick off pride month by sharing my top eight favorite books on the subject. I listed them in alphabetical order and reposted the "official" synopsis of the books. These are also probably the most popular books on the subject of queer witchcraft. I will put a disclaimer that I am a contributor to Arcane Perfection, but that's not why I'm sharing it. It has some really great contributions and is a nice thick book. Also, for those who aren't queer and are shocked by the word "queer", queer is considered an all-encompassing term of inclusion embraced by the community for non-cisgender & non-heterosexual folks.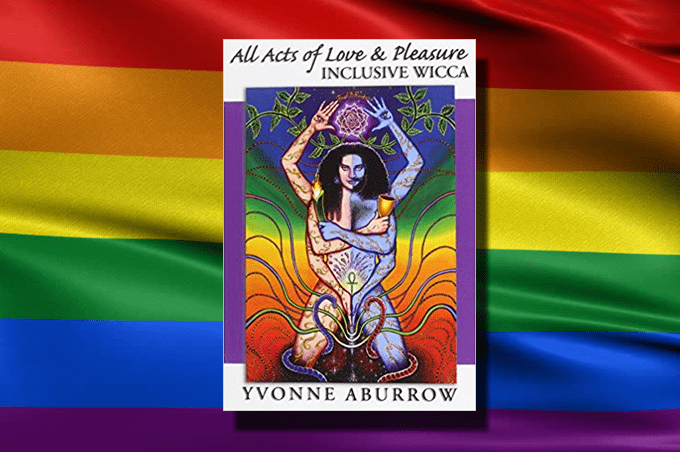 All Acts of Love and Pleasure: Inclusive Wicca by Yvonne Aburrow
[ Paperback ] [ Kindle ]
All Acts of Love and Pleasure is a companion guide to inclusive Wicca, which includes all participants regardless of sexual orientation, disability, age, or other differences, not by erasing or ignoring the distinctions, but by working with them creatively within initiatory Craft. Tracing the development of Pagan and Wiccan ideas about gender and sexuality, authority and tradition, we can see that the Craft has evolved since the 1950s, and will continue to develop in the future. The author examines different ideas in relation to initiatory Wicca, such as eco-spirituality, science, truth, the sacred, sexuality, consent culture, tradition, and magic, and how these concepts can be explored as part of a liberal religious tradition and training as a priestess or priest in Wicca. Each chapter offers further reading, a meditation or visualisation, and practical ideas for rituals and discussions. By examining the origins and relevance of Wiccan concepts, the reader is challenged to explore their own views and how they express their own spirituality.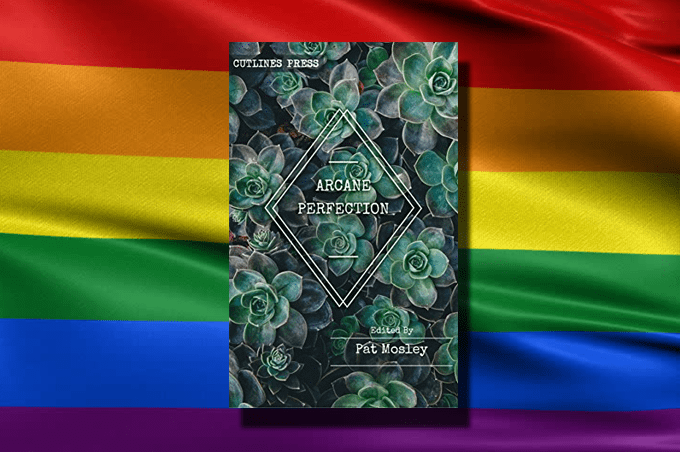 Arcane Perfection: An Anthology by Queer, Trans and Intersex Witches by Various
[Paperback] [Kindle ]
Synopsis: Arcane Perfection is a collection of essays, poetry, art, rage, love, rituals, spells, and musings by, for, and about Queer, Trans, and Intersex Witches. The book began as a coven project to further curate the Witchery of our Queer, Trans, and Intersex members, the project was expanded to encompass Queer, Trans, or Intersex people from around the world. Arcane Perfection mixes personal stories with mythology, spiritual and political visions, and actual witchcraft, including rituals and spells such as the "Queer Sovereignty Spell for Pride, Power and Protection," and the "Deadname Decoy Spell." Articles like "Queer Bears & Berserkers," "Candles for Queer Magic," "The Transgender Body as Holy and Liminal Witchcraft," and "A Trans Positive Ritual Space" are some of the explorations of queer- and trans-centric magickal practice.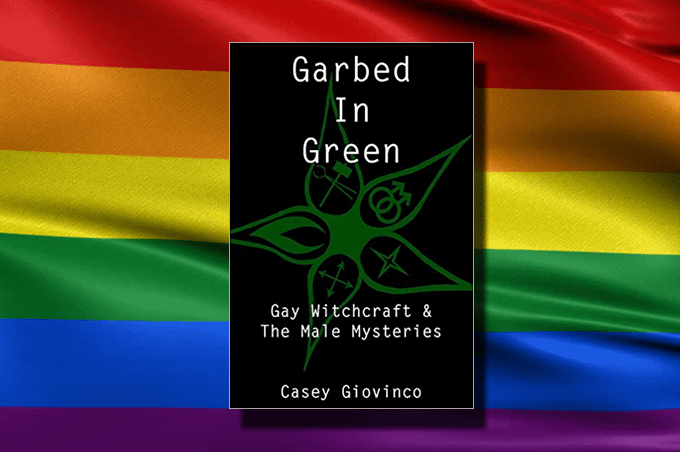 Garbed In Green: Gay Witchcraft & The Male Mysteries by Casey Giovinco
[ Paperback ] [ Kindle ]
Synopsis: Garbed In Green is a thought-provoking guide that helps Gay men reclaim their rightful place as magical workers. This brief but comprehensive work draws on research from various fields (including anthropology, history, and psychology) to help reclaim the Male Mysteries for the modern Gay witch. It reveals the core spiritual truth that Gay men were prized as magical workers, shamanic figures, and priests for our ancestors, and it argues that most of the pain and "damage" experienced by the modern Gay Community can be healed if Gay men re-embrace their natural spiritual gifts. While this book is written with the Gay male witch in mind, its wisdom is not limited to Gay men. Whether you are a Straight man, the High Priest or High Priestess of a coven, or you're simply someone who takes an interest in the male polarity within your magical and spiritual practices, Garbed In Green can help you connect with those energies on a deeper level.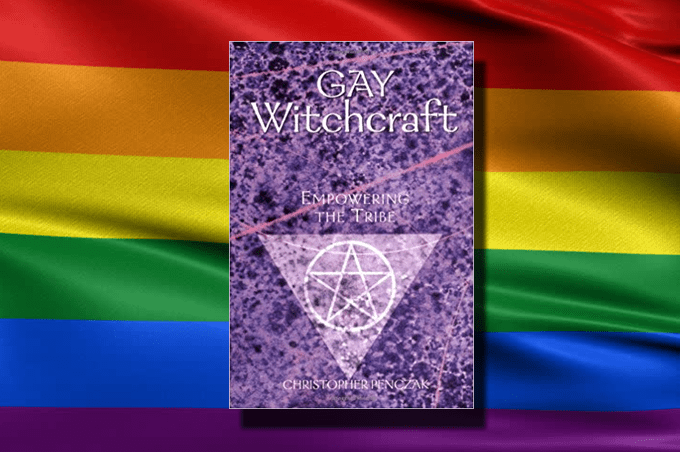 Gay Witchcraft: Empowering The Tribe by Christopher Penczak
[ Paperback ] [ Kindle ]
Synopsis: When Christopher Penczak was introduced to Witchcraft, he found a spiritual path that honored and embraced his homosexuality. Now he has written a book of clearheaded theory and practice that is bound to become a classic. With Gay Witchcraft, Penczak joins the ranks of his forebearers in spirit, gay writers who have taken a tradition and made it home. This is a complete book of theory and spiritual practices of Witchcraft for the gay community. Penczak's writing will make it much easier for gay, lesbian, bisexual, and transgender people interested in practicing any form of Witchcraft. Exploring the history of Paganism and offering a compendium of spells, meditations, ceremonies, and affirmations that will enrich both the novice and the experienced practioner seeking out new views of myth, ritual, and healing.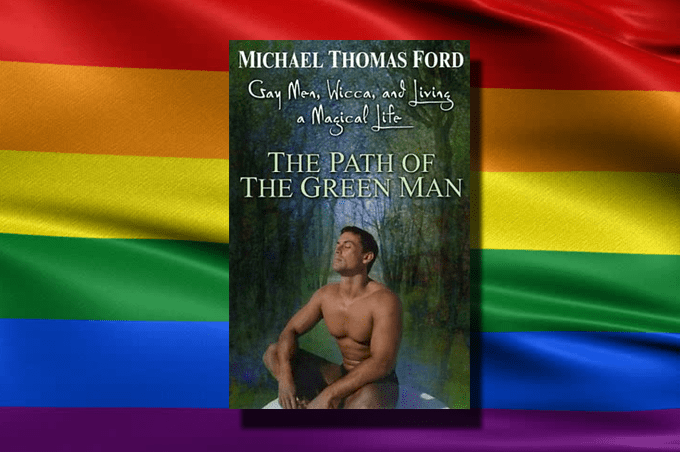 The Path Of The Green Man: Gay Men, Wicca and Living a Magical Life by Michael Thomas Ford
[ Paperback ]
Synopsis: This thought-provoking and engaging guide is filled with a wide range of practical information and step-by-step plans for beginning your study and personal practice, including: Exploring the connection between spirituality and sexuality, Meditating and creating sacred spaces, Finding rituals and deities that are right for you, Manifesting your desires through magic, Living a joyful, purposeful life, Eight original stories inspired by the Wiccan Sabbats, And so much more!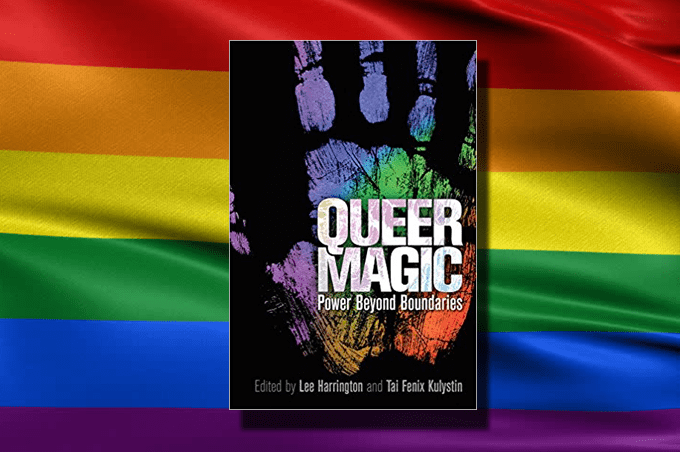 Queer Magic: Power Beyond Boundaries by Various
[ Paperback ]
In a wide variety of pagan paths, many forms of modern magic and mystery hold an expectation that all parties are heterosexual, cisgender, and, in many cases, white. In Queer Magic: Power Beyond Boundaries, Lee Harrington and Tai Fenix Kulystin bring together a diverse and passionate collection of authors and artists who break out beyond that belief and explore how being LGBT+ is not just acceptable when exploring magic, but powerful. Drag queen magic, Inclusive witchcraft, and magic for healing and survival. Gender transition in Rome, possession practices, and DIY divination. Social justice, queer black tantra, and polarity beyond gender. Honoring ancestors, fluidity of consciousness, and reimagining the Great Rite. Queer sex magic, power sigils, deities that reflect diversity… and more.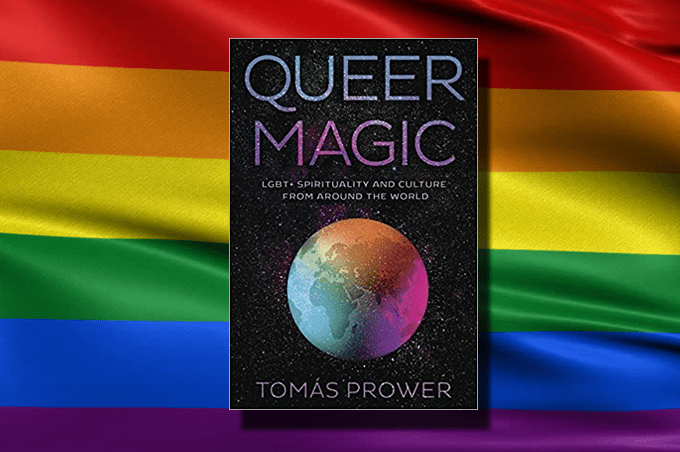 Queer Magic: LGBT+ Spirituality and Culture from Around the World by Tomás Prower
[ Paperback ] [ Kindle ]
Synopsis: Queer Magic provides nourishment for LGBT+ souls and their allies who are interested in learning about the significant presence and influence of queer folks throughout history. Explore fascinating insights into queer relationships and spiritual practices from different regions of the world. Learn about deities, heroes, and historical figures who embody the power of the queer spirit. Discover inspiring contributions from contemporary LGBT+ Pagans, Catholics, Buddhists, Muslims, and others as they share personal stories of their experiences as well as spells, prayers, and meditations from their own practices. With practical suggestions and enlightening perspectives, this book is a unique resource for LGBT+ spiritual seekers who want to experience the sustaining energy and strength of the worldwide queer community.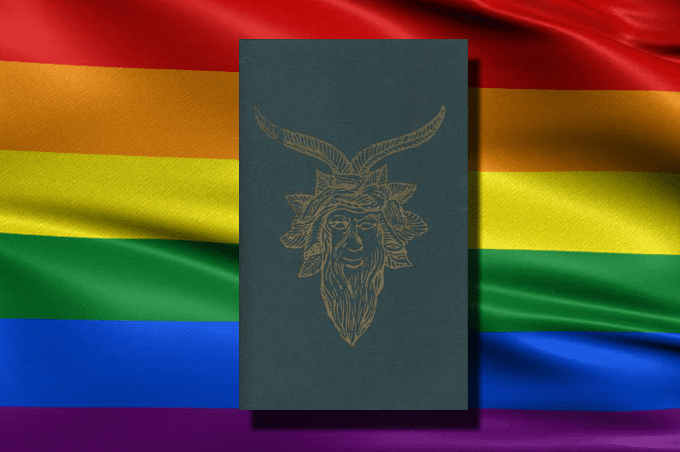 Witchcraft & The Gay Counterculture: A Radical View of Western Civilization and Some of the People it Has Tried to Destroy by Arthur Scott Evans
[ Paperback ] [ Kindle ]
Synopsis: Arthur Scott Evans was an early gay rights advocate and author, most well known for his 1978 book Witchcraft and the Gay Counterculture, which analyzed evidence that many people accused of "witchcraft" and "heresy" during the Middle Ages and the Renaissance were specifically persecuted for their sexuality and ancient pagan practices. Among other topics in the book, Evans studied early Celtic rituals and their connection with sexual traditions in gay culture. Historian Rollan McCleary has referred to the book as an "influential cult classic." Frieze published an op-ed on the book's cultural important in February 2017. Frieze is of the opinion that it is "less a history of persecution than it is an invocational litany or an aggrieved magical treatise on the failures of patriarchal liberalism and industrial socialism to adequately recognize and protect the lives of gay people." It was also described as "an apposite resource on the history of social oppression." The book is subtitled A Radical View of Western Civilization and Some of the People it Has Tried to Destroy. In it, Frieze interprets Evans' argument about magic that magic is an "inherently collective activity, depending for its practice on group song, dance, sex and ecstasy."
---
Connect With Me


Website | Tarot Readings | Patreon | Mailing List