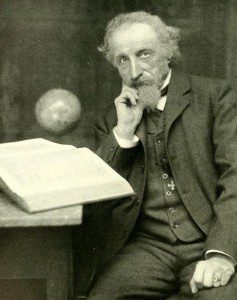 Marc F. Vallette, LL.D.
Marc F. Vallette, educator, editor, writer, and lecturer, and for many years prominently connected with the public schools of Brooklyn, and for many years prominently connected with the public schools of Brooklyn, is a native of Switzerland, born at Basle, November 19, 1839. He is of French parentage, and came to the United States when very young. While a student he became interested in journalism, and found employment in a printing office when he was but fifteen years old. In 1857 he founded the "Sodalist's Companion," at West Chester, Pennsylvania. He developed aptitude as a writer, and in 1867 became editor and manager of the "Philadelphia Catholic Herald." In 1874 he became associate editor of the "New York Freeman's Journal." He subsequently succeeded John Gilmary Shea, with whom he had been associated in Catholic historical work, in the editorial management of the "New York Catholic News." He is now associate editor of the "Brooklyn Catholic Historical Records," with the Rev. William J. White, D.D., His interest in historical subjects has found recognition in his election to the presidency of the Brooklyn Catholic Historical Society, and to the corresponding secretaryship of the United States Catholic Historical Society, of New York, of which Archbishop Corrigan is honorary president. He has lectured upon historical topics before the pedagogical section of the Brooklyn Institute, and at the Champlain and Maryland Catholic summer schools. His literary attainments won for him the degree of Doctor of Laws, conferred by the College of St. Francis Xavier, in New York City. Dr. Vallette is also known as a successful educator. He was for some years professor of modern languages in the West Chester (Pennsylvania) Military Academy. In 1880, having taken up his residence in Brooklyn, he was appointed to his present position as principal of public school No. 31 in that city. His appreciation of the value of beautiful surroundings in the school-room and his artistic temperament moved him to become one of the earliest advocates of what has come to be known as school decoration. There was no fund or wealthy patrons to provide means for what he sought to obtain, and he devoted his talent and his knowledge of foreign countries to the giving of illustrated lectures, from the proceeds of which he purchased works of art for the adornment of his school. He has also turned his literary ability into educational directions, and his translation of Bert's "Introductory Steps in Science," which has been accepted as a school text-book, is regarded as a masterpiece of its kind.
Peter Ross, A History of Long Island from its Earliest Settlement to the Present Time (Volume II) (New York: The Lewis Publishing Co., 1902), 245-246.