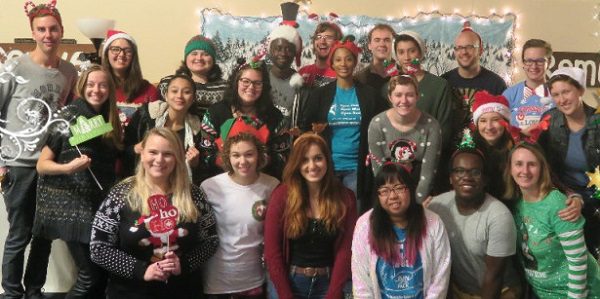 One of the most fascinating and wonderful mysteries that I've experienced in ministry is the support that my blog readers have given to our campus ministry, the NOLA Wesley United Methodist Campus Ministry. At this point, more than half of NOLA Wesley's non-institutional support comes from people who have no relationship to our ministry other than their connection to my blog. Friends, your generosity has blown me away. I literally could not do it without you. Last December, when I didn't get a paycheck, you came through for me when I didn't know where else to turn.
Thankfully our circumstances are not as dire today as they were a year ago. We still need all the help we can get. We are now halfway to the $10,000 we need to raise through our end of year fundraiser by December 31st. I would be nervous about the insanity of trying to raise $5000 in two days if we hadn't raised $3847 in one day yesterday! God has been faithful and he will continue to be faithful.
As many of you know, NOLA Wesley is a very unique space. We are the only openly LGBTQ-affirming campus ministry in the state of Louisiana. And we're growing exponentially! After a reboot from scratch in the fall of 2015, we now have 43 active participants in our ministry with an average weekly worship attendance of 22. More importantly, we are in ongoing pastoral relationships with 26 freshmen, who are in a variety of places in their spiritual journeys. Our student leadership team last semester was 83% LGBTQ and 50% mixed-race Latinx. Next semester, our student leadership will be 80% students of color.
The thing I am most proud of is that God has guided us beyond simply being a nonjudgmental, inclusive space into a deeper understanding of Christian holiness. This fall, a group of Tulane guys got together to talk about how to be better men on a campus that has a crisis in toxic masculinity and sexual violence. So we started a men's group where we're reading the Bible together as well as theologians like Rowan Williams to try to figure out how to understand our bodies and other people's bodies in a way that is holy and healthy. We have had between 6 and 8 guys each week. It's been an exciting journey into a non-patriarchal holy way of life.
I've already written more than I wanted to. Now I would like to let our students speak for themselves. Below are five testimonies students have shared about how NOLA Wesley has changed their lives.
1. Marisa turns her faith from words into action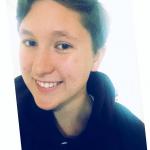 I grew up in a Christian household and went to Catholic schools all my life. Like many who've had similar upbringings, the simplicity of my faith left me dissatisfied and looking for more. I quickly grew tired of the believe-in-God-and-you'll-go-to-heaven-and-everything-will-be-fine narrative. I wanted to know how to turn my faith from words on a page into action.
I began to find what I was looking for during my years at a Jesuit high school. I learned that being Christian means more than holding the door open for strangers or letting someone borrow your pen or any of the other small niceties Catholic grade school taught me were "true Christian behavior." Christianity means reaching out to the marginalized and being Jesus's hands and feet for them. It means challenging ourselves and putting the well-being of others before our own comfort. It means standing up and speaking up against systems that are hurting people, even in the face of opposition. I realized that Jesus wasn't a passive person; he spent his last years of life reaching out to people and standing in solidarity with them. And in doing so, he calls us to do the same. This was the call to action I was searching for, and the basis of my faith today.
At NOLA Wesley, I'm able to continue being involved in my faith through this lens of justice and action. During service, we talk about what the Gospel means in our lives every Sunday, and we discuss what it means in the context of the events that are happening in the world around us. I get to read Scripture in a way that is relevant to my own life and, at the same time, re-centers my focus beyond myself and towards others in need. Through this, God's Word gives me strength to continue to actively work for a more just, more loving world, even when it's not easy.
I'm incredibly blessed to learn and grow with the NOLA Wesley community as we support and challenge each other during the difficult times we live in. Wesley has helped me become a better Christian, a better activist, and a better person, and I'm so grateful for the work Wesley has done in my life and for the Tulane and Loyola communities.
2. How Alice gave her life to Jesus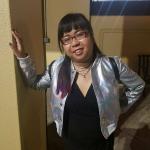 Nola Wesley has enriched and contributed to my spiritual life. They helped me find God. As a result, I recently gave my life to Him. I was first welcomed into their community as an initial agnostic person. They made me feel welcome, regardless of my background. As an inclusive church, they provide a space for marginalized groups – which to me is something to nurture and cherish in the New Orleans area and beyond. I love the support that I receive from Cheryl and Morgan Guyton. Other Wesley community members of Tulane and Loyola are warm, kind, and inclusive. Morgan, Cheryl, and the student leaders really go out of their way to help everyone out. The folks in the community are really chill overall, easy to relax and feel comfortable with. I have made friendships. They make me proud to be a part of the family. I am so happy to have found Nola Wesley's church. It was meant to be.
3. Nketiah finds sanctuary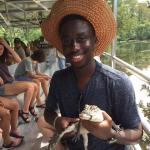 My time at NOLA Wesley has had a profound influence on me since I came to Tulane last year. When I first arrived on campus, I didn't expect to find a church at school with which I could resonate. Even at first, I didn't feel like I belonged at Wesley. I saw it as simply one of the many other churches on campus from whom I might snatch a flyer or a snack, but never a sanctuary.
One year later, however, I've discovered not just a Sunday commitment but a spiritual community, one which I am immensely grateful to belong. For me, the sense of kinship at Wesley helped me to form friendships and connections with good-hearted, caring people I otherwise would not have met on campus.
The open mics and social dot groups tore me out of my comfort zone, affording me the opportunity to interact with other students in a loving, considerate context.
Our mission trip last spring to Leesville, where we helped repair a flood-damaged house, epitomized the sort of selfless service that I've seen cultivated at Wesley, and the daily biblical readings and prayer throughout that week provided a spiritual foundation for the love expressed, both during that trip and on a daily basis, by everyone at Wesley, from the newest freshman to co-pastors Morgan and Cheryl.
The sort of Christianity I've witnessed during my time at Wesley isn't passive, manifesting itself at preordained moments of sanctitude. Instead, it shows in everything the people of Wesley touch. Whether it's the newly-created men's group, where freshmen to graduate students tackle Christian living; weekly drop-in lunches, where we break bread in fellowship; or even a weekend camping trip, being at NOLA Wesley has forced me out of spiritual inertia.
The love and grace I have witnessed and experienced at Wesley is the love and grace of God, and it serves as a constant, ceaseless call for me to love likewise.
4. Cat finds genuine family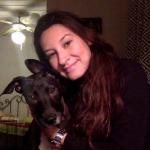 Since the beginning of attending Nola Wesley, I have been instantly welcomed to their exceptional community.  The atmosphere is very similar to a family where genuine encounters may form.  I have had the pleasure to meet so many unique, talented individuals whom all share God's love.  Most of which are much more than just campus ministry friends.  It's very common for us to gather outside of church for other amazing opportunities including volunteering at an event alongside one another, exploring some of New Orleans' delightful food scene, or merely hanging out at one another's homes. The Sunday service enlightens students musically, biblically, and morally.  Outside of service, the ministry allows for innovative gatherings for students to engage in further.   Additionally, the pastors are both extremely friendly and personable.  They truly care and connect with their students. Ultimately, I am tremendously blessed to have Nola Wesley during my academic, spiritual, and overall life journey.
5. Josh finds a support system for his freshman year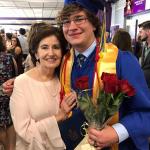 I'm so glad to have found the community at NOLA Wesley. Every week it gives me something to look forward to, whether it be a service, focus group, or even IM soccer practice. NOLA Wesley offers an open-minded and loving community. The support system it has created in my life has become invaluable to my college experience. I honestly don't know what I'd do without it.
Wesley has been a momentous and positive presence in my life since my freshman year at Tulane. As a senior looking back now, I can clearly note the moments in which Wesley both bettered my time at Tulane and given me valuable people, spaces, and knowledge with which to grow. One of the first things I noticed about the NOLA Wesley Foundation was the group's dedication to the practice of active service within the New Orleans community. Wesley is very engaged with many different organizations that provide wonderful services to New Orleans. During my first month at Tulane, I participated in a Habitat for Humanity build with a Wesley group. I got to better know the people in Wesley during that build as well as get connected to the greater New Orleans community. I also joined Wesley on a partnership with the Desmond Project to cook and serve dinner at a local community center. I was able both see and participate in real service in action that evening and for many days to follow as I continued to work through Wesley to meet the needs of our community.

As I spent more time with NOLA Wesley I got to know the co-pastors Morgan and Cheryl. Speaking with and befriending them strengthened my connection to Wesley and my campus as well as my faith. Through the Sunday evening worship meals and the various weekly programming events that Morgan and Cheryl have organized for us, I have found people with whom I can share my beliefs in a welcoming environment that seeks to improve and share understanding of Jesus and Christian work. I have certainly grown as a person thanks to NOLA Wesley.
Thanks so much to Marisa, Alice, Nketiah, Cat, Josh, and Rebecca for your testimony!!! Thanks to all my blog readers for your surprising and incredible support! If you'd like to join the adventure, you have a day and a half left to get in on the end-of-year campaign through GoFundMe. You can also become a monthly patron through Patreon, where people pledge anywhere from $1 to $125 a month. And we welcome one-time donations year-round through our Paypal charity account.