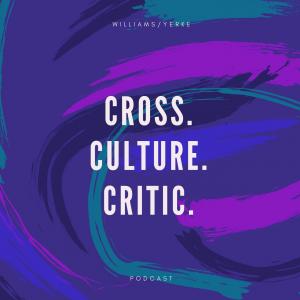 The fun thing about doing the CROSS.CULTURE.CRITIC. podcast is that Joe and I are able to cover a variety of topics from several different angles. We can banter for a bit about entertainment and then segue into an entire episode about politics. We've mused about albums and joked about communion. We usually record two or three episodes in one sitting, which means on a given night we might have three or four different conversations.
This week's episode is one of our most faith-centric. But when your co-host has released two praise albums, the topic of worship is bound to come up.
The topic of worship has always been of interest to me. Perhaps it comes from my early exposure to Christian music or the fact that my father was, for a time, the worship leader at our church. I've always been aware not just of the music we sing when gathered together on Sundays but of the weird conflicts behind that, the warring over music preference and the way our spiritual experiences can ebb and flow based on whether or not a certain song is played. Is that right? Should our experience with God be altered by such trivial matters?
And what of the commercialization of worship? Is it right to take music meant for glorifying God and turn it into something that makes a buck? Should worship artists be expected to work for free, and can even those who appear humble be exploiting spirituality? What happens when we take such a weighty, loaded word like "worship" and turn it into a marketing term used to describe a certain genre of music?
I don't know that we hit all these questions in this week's discussion, but we definitely touch on most of them. And I'll admit that, as often happens in these discussions, Joe and I ended up talking about things that I didn't anticipate. Where I thought we'd be talking more about worship as an industry, we got deeper about our own motivations and struggles. And where I was ready to ding a lot of artists for capitalizing on worship, Joe had good food for thought about why it's okay to do this and expect to be supported financially.
I hope you dig this week's conversation, and I hope you chime in, either here or at our Facebook page (linked below) or by emailing us at
crossculturecritic@gmail.com
.
I want to hear your thoughts on the topic, and I'd also like to know your favorite worship songs, how you worship outside of church services, and the worship experiences you cherish the most. Going forward, I'm going to treat these Friday podcast posts as extended show notes, complete with listener feedback, so please send them in! And enjoy this week's episode!