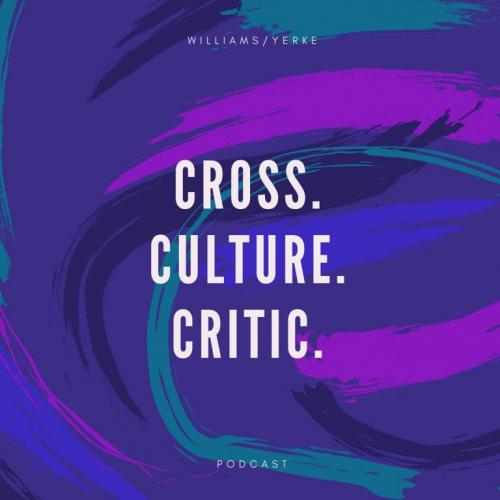 When I started the CROSS.CULTURE.CRITIC. podcast a little over a year ago, my original plan was to do a show of interviews with people who had been instrumental in the Christian culture scene and in my life. The show changed for the better when Joe came aboard, but interviews were still a priority for me. I had a list of people I really wanted to talk to, and I'm still humbled that I was able to talk with the likes of Reese Roper, Steve Taylor and others.
But topping the list was always Derek Webb, formerly of Caedmon's Call and one of the most outspoken and provocative singer-songwriters in the faith community for many years. I've already written about my experience with Webb's music, so I'll leave it there. Suffice to say, he was a big get.
A few weeks ago, in anticipation of a house show he was doing in my area, I sent him an email to see if he'd be interested in meeting up to talk on the podcast about his changing views of faith, his new album and the podcast he hosts, "The Airing of Grief." I was shocked when he immediately emailed back and said he'd be down for it. We weren't able to make it happen before the concert, but we briefly talked after the show and he committed to doing it. We set something up and last week I was able to talk to him for about an hour. That interview makes up the entirety of this week's podcast.
It was daunting to have the opportunity to chat with someone whose music has so inspired me, and I wasn't sure how open he'd be to discussing his changing views on faith. I also didn't want to get into a theological debate, especially when I'm empathetic to those going through deconstruction. But I was curious about how your career changes when your beliefs do, especially when "faith" is your brand. I wanted to know more about some themes I'd detected on "Fingers Crossed" about the loss of community that often accompanies de-conversion. And, perhaps most of all, I wanted to know what Christians might be able to do better to help those walking through periods of doubt and deconstruction. Derek was game for it all and, as always, was smart, gracious and ready with a story. I hope to be able to talk to him again when his new album comes out. And I'm working on a way to do more interviews like this, either on CROSS.CULTURE.CRITIC. or in another forum. So, stay tuned.
As for now, I hope you'll enjoy this week's episode.