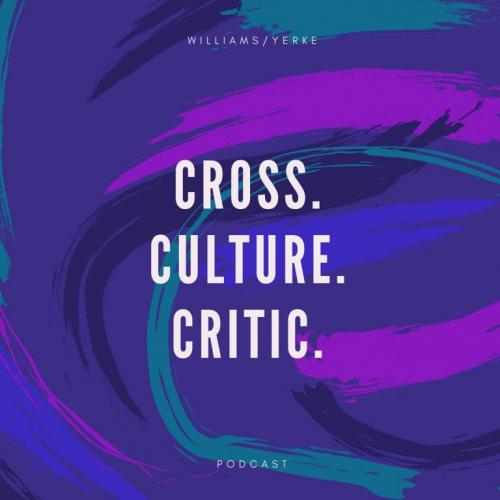 Hey everyone!
This week's been a bit crazy, so there's no Five for Friday this weekend. I'll try to make it up to you all with a Mother's Day related post tomorrow.
But for right now, let's talk some CROSS.CULTURE.CRITIC. It's a jam-packed episode that, I think leads into some of our best discussion in awhile.
First off, Joe and I start talking about some pop culture we're catching up on. That includes a discussion of "Avengers: Infinity War," a movie both Joe and I liked quite a bit. I can't remember how spoiler-heavy we got, but I do seem to remember delving into the film's ending a little bit.
Next up, we talk a little bit about self-improvement, particularly from a health standpoint. I've been on a bit of a betterment kick recently, which probably stemmed from a post I recently wrote about being the best version of yourself. For the past few weeks, I've been on a pretty solid diet and exercise program, and I'm feeling better than I have in ages. We talk a little bit about that.
Finally, the main topic has to do with a term I detest whenever I hear it: Adulting. I don't know what it means, except that people who use that term have likely never "adulted." We riff a bit on that before talking a bit more seriously about our culture and the tendency to prolong youth and groan at taking on more responsibility. We also talk a bit about our experiences of raising kids and getting older, and whether we like it or not.
Here's the episode:
Finally, on a personal note: Thank you to everyone who read and shared this week's post about my grandmother. I was conflicted about whether to post something so personal, especially since it hadn't been intended as a blog post but as a eulogy at her funeral. I didn't know if anyone would read it and, honestly, I wasn't sure it was right to put it there. But I felt that people should know who she was. I was humbled and touched seeing how many people not only read that post, but shared it. It means that more people were able to know what a great and godly woman my Nana was, and I'm grateful that I was able to honor her in this way. Thank you so much for being fantastic readers.