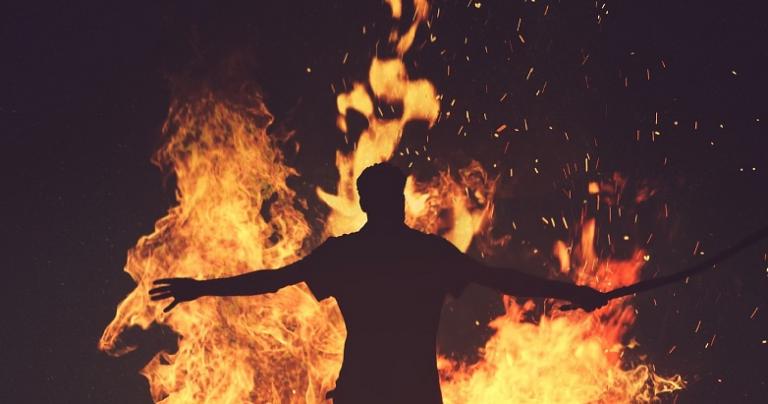 Deaths at 2.2 Million (a possibility) is a Grim St. Patrick's Day reminder for being safe and staying in.
Deaths in the millions can happen to the United States populace through irresponsible behavior in this pandemic crisis. Throughout the past weekend, U.S. people were still flocking to gyms, clubs, Disney theme parks, restaurants, bars, and religious centers of worship. It was as if things were set to "business as usual" mode. Except that it is not business as usual. We are just now diving into a global crisis of deadly magnitude and we aren't ready.
Deaths & Hopeful Change
But things are changing. Late yesterday (3/16/2020), the New York Times reported a "terrifying" scientifically researched projection that as many 2.2 million possible deaths due to the COVID-19 pandemic could happen if measures are not taken to severely increase social distancing. That's just our country alone. It's a grim number for grim times.
But there is hope. Strong measures are being taken to ensure millions will not die here. Indeed, new guidelines released yesterday encourage Americans to avoid social gatherings in excess of ten persons.
But given this news, one wonders: why are worship services still open to the public in many places for the upcoming weekend? Make no mistake: the Eucharist is the source and summit of our Christian lives, fellow Catholics. But we are in a time when grave circumstances call for unusual methods to ensure safety and protecting human life. God understands! The responsible thing to do is to ensure that mass gatherings don't happen.
On another note of hope, even the Trump administration is considering sending cash reinforcements to most Americans as we suffer through these days. One would expect, should expect, employers to behave humanely. This goes doubly so for pastors and bishops, examples of Christ.
Servant-Leadership
May God help all in leadership positions in this time where the best and worst of people gets displayed, particularly in employers. Never is the time for evil practices, such as strong-arming and gas-lighting employees, especially maintenance personnel (often the most Christ-like figures in our society), threatening them with suspending their paychecks should they not perform their tasks.
No. Now is the time for solidarity, compassion, safety measures, kindness, and human decency, all of which should shine out from every leader and manager, most especially from our shepherds of the faithful.
And it is in the best interest for all those in power to be decent and humane. For when we come out the other side of this COVID-19 tunnel, imagine the bad press and unleashed hell for those who employed fear tactics and cruelty to their advantage. Let's all prayerfully consider these things. People are watching. The poor are crying. The Lord hears their cries. To those in power who enjoy stepping on the marginalized, tread carefully.
Patrick the Empath
In these challenging times, Saint Patrick shines out as a good reminder of Christian example. He was a figure quite unlike the Mediterranean bishops of his day and prior. Generally, those urban figures limited evangelizing to the residents of a polis (ancient Mediterranean city) and to peasants of the agrarian surround. But not to pagans, those wild peoples, the most barbarian of barbarians who lived in the Germanic woods and Celtic islands! Were pagans even human? In contrast, Patrick saw things very differently.
Patrick was born sometime in the fifth century. He was a Romanized Briton Christian, the son of a deacon.
Patrick was kidnapped by Irish raiders and sold into slavery in Ireland. His captors forced him to be a herdsman. After six dark years of slavery, Patrick experienced what today we would call "an altered state of consciousness" experience. Patrick saw escape by ship in his ASC experience, and, indeed, was able to escape soon after by ship and eventually got home. Although dismissed by mainstream Americans, people to this day throughout the world find solutions to insurmountable difficulties via ASC experiences.
Saint Patrick, pray for us!
Patrick never forgot the land and people that captivated him. He had empathy for their sufferings. Patrick even longed to go back and to serve the people of Ireland. Eventually he became a bishop who embarked again to the land of his slavery, one who smelled like his flock. Unlike those evangelists who only sought to bring Christ to those whom they believed were themselves void of Christ, the humble Patrick found Christ in those pagans whom he evangelized!
Christ be with me, Christ within me,
Christ BEHIND me and BEFORE me.
Christ beside me, Christ to win me,
Christ to comfort and restore.
Christ beneath me, Christ above me,
Christ in hearts of all who know me.
Christ IN MOUTH OF FRIEND AND STRANGER,
Christ in quiet and in roar.
May we find Patrick's courage in this time where so many deaths are possible. May the Spirit help light Patrick's Great Easter Fire of empathic love and solidarity. Through Patrick, a paradigm shift happened, one that eventually led to many entering the Church from pagan lands.
God give us metanoia and a new way of looking at things. Together, we will be well. To all my readers, please stay safe these weeks.