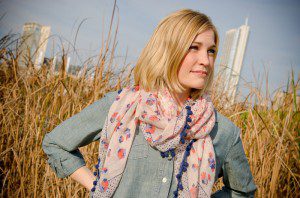 I am Micha Boyett: Texan in sweetness (born and raised), Northeastern in skepticism (my twenties), and San Franciscan in passion (snobbery?) for all things food and drink (where I live now). I am Southern Baptist nurtured, Presby-Anglican in theological practice, and in love with Roman Catholic monastic and contemplative prayer.
I am a wife and a stay at home mom who left full time youth ministry, moved thousands of miles away, and began my thirties in sudden succession. And since that rapid life shift, I've been in a constant longing to find God in the simplicity and ordinariness of my life with a 4-year-old and toddler. In the past two years we have  moved from San Francisco to Austin and then back to San Francisco again. And, somehow in that instability, I am learning what stability might actually be.
I believe in feminism. I believe it's a woman's joy to work and pursue her own gifts. I believe in husbands who come home from work and roast a chicken with lemons and salt and pepper, just as God intended chicken to be roasted. I believe a woman can stay home with her children without feeling like a failure of the Women's Movement. I believe in prayer, compassion, relationships and evangelism—in that order. And, honestly, I believe St. Benedict and his Rule are teaching me how to live my motherhood and wifery and contemplative life in joy.
Welcome to my brain.