Hello, beautiful creatures. It's Friday—at least, it is where I am and as I type this—and I'm feeling chipper, which means it's #FollowFriday again!
As I wrote the first time we did this, #FollowFriday is an Internet tradition in which online writers take a moment out of their day—a Friday, natch—to recommend other online writers for folks in their social media network to check out and follow. As the name might lead you to believe, this is traditionally done on a Friday. When we did this before, I recommended three fantastic bloggers right here on Patheos—Scarlet Magdalene, Brandy Williams, and Laura Tempest Zakroff—and a number of folks reported back that they'd found a new favorite to add to their blogroll, which pleases me greatly.
This time, I'm going to do something a little different. The three folks I'm passing your way this time aren't on Patheos. They're all folks I have the great good fortune to have met in person, some of them fairly regularly for drinks and occultist breeze-shooting. They're all quite different in their backgrounds, approaches, and subjects, and they're all beautiful humans whose work is a blessing to us all. One is a witch and freelance writer of fiction, nonfiction, and poetry… all of which will break your heart and kick you in the teeth in the best way. One is a religious scholar, theorist, necromancer, cartomancer, and fancymancer. One is a licensed mental health counselor, writer, and commentator on the intersection of psychology, politics, and spirituality. All three of them write stuff that knocks my socks off, right through my laced-up Doc Martens, and onto the opposite feet. I come away from their writing feeling like I've just had my brain sand-blasted and power-rinsed, and like I need to seriously step up my game.
And because I genuinely care about all of you, I now pass them along for your edification, education, and enjoyment, possibly in that order. Let's get this #FollowFriday started, shall we?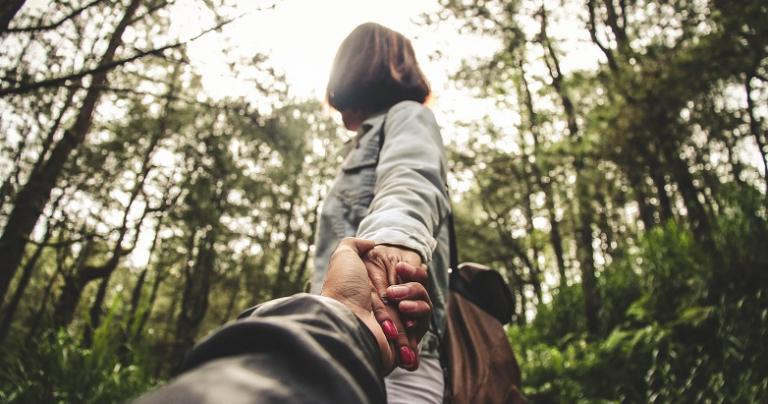 Why you should read: I first met Shannon when they were giving a reading on the University of Washington campus. I was utterly blown away by the gritty magical-realist sweetness of their prose style, and I was a teensy bit starstruck. I got a chance meet them after the reading, I was delighted to discover they were every bit as smart, funny, and charming in person as their fiction would lead me to believe. (We also have similar tastes in boots, which pleased me no end.) I followed them on the Book of Faces and discovered another side to their writing: frank and honest essays, sometimes bracing and acidic, always incredibly real. Shannon writes about racism, sexism, and queerness from the perspective of someone who navigates those issues every day, on a survival level. They write about magic like someone who lives and works it every day, someone whose witchcraft isn't limited to doing a ritual once a fortnight. They do the work, both the daily hustle of being a writer and the quotidian enchantment of being a witch, and it shows in every word of their prose.
What I recommend: Shannon's sociopolitical side can be seen at its sharpest—and, curiously, most hopeful—in her piece "Dear White Feminists. 2018 is coming." If you'd like to check out her more explicitly witchy writing, I recommend her "Black Magic, Black Skin: Decolonizing White Witchcraft" in the strongest possible terms.
My witchery is hood. I don't have an expensively decorated, Instagram-ready altar; I don't worship some appropriated feminine divinity or semi-European Paganism. When I talk about being a witch, my spirituality, or any combination thereof, I'm not talking dark aesthetics or visual trappings of occultism. My witchcraft is carved out of a history rife with appropriation, misrepresentation, and invisibility. I am the witch I've made myself.
—from "Black Magic, Black Skin: Decolonizing White Witchcraft"
Why you should read: When I want an informed, educated perspective on the vagaries of sorcery, polytheism, theology, or philosophy, I have a handful of resources at my disposal, and I'll usually turn to them first. Then, I'll tug on Michael's sleeve and get his opinion. Sassy and erudite in equal measure, Michael's writing on magic combines the intellectual rigor of an academic with the grounded experience of someone who's actually done the work and lived to tell the tale. In one moment, he'll discuss , and in the next he'll unfold the Biblical roots of numerological associations in cartomancy. He's a mixed bag of wonders, that boy, and a writer to watch.
What I recommend: Given the composition of my own kaleidoscopic background and interests, I found his essay "Useful Necromantic Tools: The Rosary" utterly fascinating, but for a general audience, I can do no better than to recommend "Keeping Clean," his exploration of the history and importance of ritual purity through polytheist and Pagan lenses.
Fortunately, while it has a very real emotional, psychological, moral, and sometimes even physical aspect to it, the presence of miasma is frequently harmless and easily remediated through simple actions such as prayer, bathing, and making offerings. Just as conventional politeness in our culture frequently insists on bathing and dressing up before going on a date or interview in order to make a good impression, purification from miasma functionally makes us more approachable to the powers around us – and within.
—from "Keeping Clean"
Anthony Rella, Clear Skies and elsewhere
Why you should read: Anthony may be best known to Pagans and polytheists as the author of Circling the Star, his exploration of the Feri magical practice of the Iron Pentacle, and for his thoughtful, moving essays for Gods & Radicals. He also writes a blog hosted on his own site which touches on the spiritual aspects of psychology, and vice-versa. You might think those indicators would give you a sense of his general approach, and you'd be right… and wrong. Anthony's essays include some of the gentlest, most compassionate writing I've read on some genuinely difficult subjects, blending empathy and anger in an equilibrium I've rarely seen in modern writers, within or without the p-word communities.
What I recommend: Anthony's beautifully inspired piece "A Peacock Angel Statement" leaves me near to tears every time I read it, as does his essay at the flashpoint of fury and compassion, "The Anger of White Men." For a gentler (though no less rigorous) introduction, though, I encourage you to check out his essay "Failure and the Great Tantrum of Learning."
Leaving the dojo, I checked in with my emotional self and had the image of a humiliated, angry, resistant younger part of me screaming, "I can't!" It felt like that younger me that believed he was incompetent and afraid to try again for fear of humiliation or harm. I wondered if this was the part of me that tensed up before the rolls, trying to stop me from putting myself into danger. It would be dangerous to keep going without befriending this part, I thought, because his determination that he can't was a self-fulfilling prophecy. Pushing him to progress only means he would pull harder against me.
— from "Failure and the Great Tantrum of Learning"
And there you go: three new writers for #FollowFriday, for you acquaint yourselves with and, perhaps, come to love as I do. Don't ever say I don't share with you, dear ones.
Until next time, keep yourselves safe. ♥