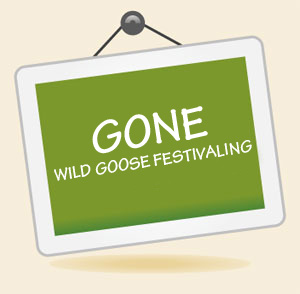 I'm hitting the road this morning to head to Shakori Hills campground, near Pittsboro, North Carolina (outside of Raleigh-Durham), for the second annual Wild Goose Festival.
So I won't be around for the next four days to engage in the comments, but I will be scheduling some posts so please keep reading, sharing, and commenting (I promise I'll respond when I get back, early next week).
If you're anywhere within driving distance, it's not too late to jump in your car and join us at Wild Goose, even if it's just for a day! I'll be hosting the Exodus stage tonight starting at 8pm with Rev. Nelson and Joyce Johnson, followed by Shane Claiborne and then Peter Rollins. It's going to be a great night!