Our friends at Church of the Resurrection in Wheaton, IL recently devoted five Sundays (yes, you read that right! over a month!) to the topic of work. Click on the links below to access the first four sermons: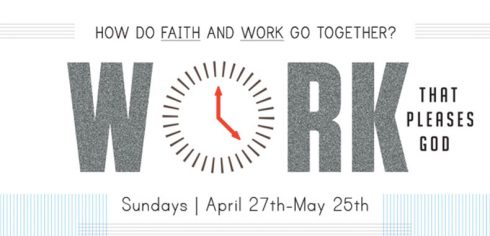 "Faithful," Stephen Gautier
Or you can check out lots more uplifting sermons, and other information about "Rez" here.