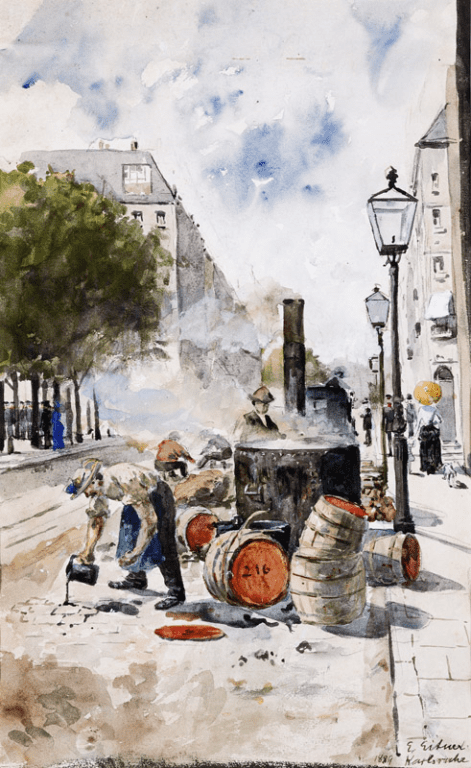 That's the question that Christians in the Visual Arts asked a bunch of artists, and then stood back to see what they came up with.  You can see the results at their site.  According to CIVA,
WORK Curse or Calling? invites artists to picture "work" in its many applications in the Christian experience — work on the job, in the studio, in the church, in the field, in the home, and as portrayed in the pages of Scripture — so that, together, we may delight in and respond to God's glory. This show is juried by Joel Zwart, gallery director and curator at Calvin College, and will have a range of images that explore a Christian understanding of work or calling.
There is information on CIVA's page about how to bring the show to your church, school, museum, or gallery. But small versions of many of the artworks are available as a web exhibit and are well worth looking at–you'll quickly find a favorite or two (here's mine.)
CIVA isn't the only organization collecting images of folks at work: you might also want to check out the Grohmann Museum at the Milwaukee School of Engineering. The Grohmann has graciously provided some images to the Faith and Work Channel, for which we are grateful (including our profile pic on Facebook and Twitter.)
Have you ever thought about making art that has to do with work?  If so, let us know! We'd love to feature some pieces here on this blog.
Image: "Asphalt Workers, Karlsruhe, 1889," by Ernst Eitner, from the Grohmann Museum.