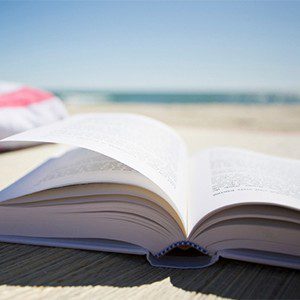 Drew Cleveland posted an excellent summer reading list of books about faith and work over on the Kern Pastors Network blog the other day, which I've just bumped into. While it may be too late to read them at the beach at this point, it's still worth noting. Pack one into your bag to read during your daily commute instead of browsing Facebook (but only if you're not driving, please!)
What books have you read that you think we should feature here?
Traeger and Gilbert's succinct book aims at "helping Christians live extraordinary, gospel-centered lives in their workplaces" while striking a balance between becoming idle in and making an idol of our work lives. The book comes with free study guide atwww.thegospelatwork.com
This conversational and upbeat book is an excellent resource for that newly minted graduate or anyone looking for a good motivation to see daily life as an adventure to be lived in the freedom of God's grace and seemingly mundane acts of faithfulness. View more of Strachan's writing in his posts for KPN: Creativity is Powerful, Work is Good, andMoney is Nice.
Garber is, at his core, a storyteller. Our daily lives and experiences add layer upon layer to our stories and help us make sense of a broken and yet somehow good world. Garber wrestles with the question, How can we know that the world is messy and broken and yet have a vision for love, calling, and the good life with God?

"What we teach pastors is that vocation is integral, not incidental to the mission Deo, the mission of God."
Ambitious, yet accessible, Forster creatively paints with a big, joyful brush to address critical issues facing the church in America. Yet he grounds these theological and cultural issues in the daily things we all care deeply about – our churches, our families, our work, and our neighbors.

Tim Keller's review from the Gospel Coalition
Dallas's greatest hopes, and mine, would be for men and women from every walk of life and every profession and vocation that serves our society – teachers, attorneys, physicians, pastors, accountants, tradespeople, and businesspeople alike – to read and discuss this book together…. Wherever leaders gather to discuss their visions and hopes for God's mission to our world. – From the Foreword
Review from Hearts and Minds Books
Perman rifts on David Allen's classic productivity book, "Getting Things Done," showing how the gospel shapes our view of productivity and practically informs how we work. This is a helpful guide to getting the right things done, not just more, more, more!

Review from Tim Challies