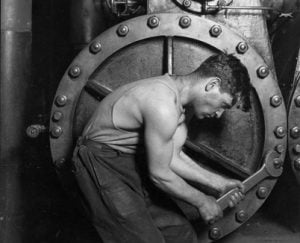 Last year on Labor Day, David Miller of the Avodah Institute and Princeton's Faith and Work Initiative had this to say:
 Today, it seems that most people in the USA view Labor Day as a nice three-day weekend that marks the transition from summer to fall. For some, it signals the start of the collegiate and professional football season. For others, it reminds them that year-end business targets are closing in and the pace of work picks up. And a few still pause on Labor Day to remember its history; how it was spawned by labor movement struggles in the later 1800s, offering one day a year of paid holiday from work.
Read more about the history of Labor Day and what it means to modern laborers here. Image: Avodah Institute.