The Patheos Faith and Work Channel recently contacted leaders of some prominent community development and entrepreneurial organizations to talk about successes and difficulties in their attempts to transform communities through the growth of new businesses and attention to the dignity of work. Over the next few days, just in time for Thanksgiving, MISSION:WORK will be featuring their stories. Here is the first.
---
By Rudy Carrasco of Partners Worldwide
How did Pa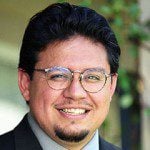 rtners Worldwide come about? What is its mission?
Partners Worldwide mobilizes long-term, hands-on global relationships to form a powerful Christian network that uses business as the way to create flourishing economic environments in all parts of the world. In the 2013-14 fiscal year the local community institutions in our 25-country network created and sustained 90,603 jobs.
In 1994, Partners for Christian Development, now Partners Worldwide, was formed when Kenyan and American businesspeople met to establish a loan fund for small and medium enterprises (SMEs), a business savings and loan cooperative, and partnerships between entrepreneurs. We began with a simple question: "Is there a way for businesspeople to become a part of the solution to ending poverty, instead of being seen as part of the problem?"
How have work opportunities and other social projects from your networks actually transformed communities?
Partners Worldwide has 70+ groups embedded in local communities in our networks. These are called LCIs (local community institutions). They are independent nonprofits/NGOs and are affiliated with us through partnership agreements. In the United States we have 7 active LCIs.
Transformation story #1 – Julius Burrows of Chattanooga, TN, received business training and mentoring through LAUNCH, a Partners Worldwide LCI. He had been in prison five years and was working multiple jobs, trying to make ends meet, when he entered LAUNCH's program. Today he owns a mobile food truck, All Dogs Funnel Cakes and More, that grossed $120,000+ over a 12-month period after startup. He has also facilitated a business training class for another group of entrepreneurs. LAUNCH, over its initial three years in existence, has helped start 71 businesses that in total represent 106 jobs. Here's a story about Julius.
Transformation story #2 – Stella Sanchez went through business training at the Center for Peace – another PW LCI – in Victoria, TX. She struggled with addiction for years. As part of the leadership of Center for Peace, Stella planned and launched her business, Stella's Sassy Salsa. Here's a story about Stella.
Transformation story #3 – In a south side Chicago community with more than 20% unemployment, Sunshine Gospel Ministries opened Greenline Coffee, a high end coffee shop, this summer. Sunshine is a PW LCI and is committed to creating more than 200 jobs along 61st Street in their community. Greenline is a forprofit coffee shop – a business – and employs many youth from the community. ABC News covered Greenline Coffee recently (video here).
Any failures in the process, and what instructive lessons did you take from them?
In 17 years of existence, with thousands of businesses involved with our 70+ LCIs, there are many failure, hiccups, and pivots. One of them is recorded in our book – My Business, My Mission: Fighting Poverty Through Partnerships – and takes place in the Philippines. Local leadership changed hands, there were not enough "noses in" to the new leadership's processes, and the result was eventual weakening of the local business group. Doug Seebeck says, "Nothing can substitute for accountability, supervision, communication, and working shoulder to shoulder. In retrospect, it is clear that we took our eyes off the ball."
Learn more about Partners Worldwide here.