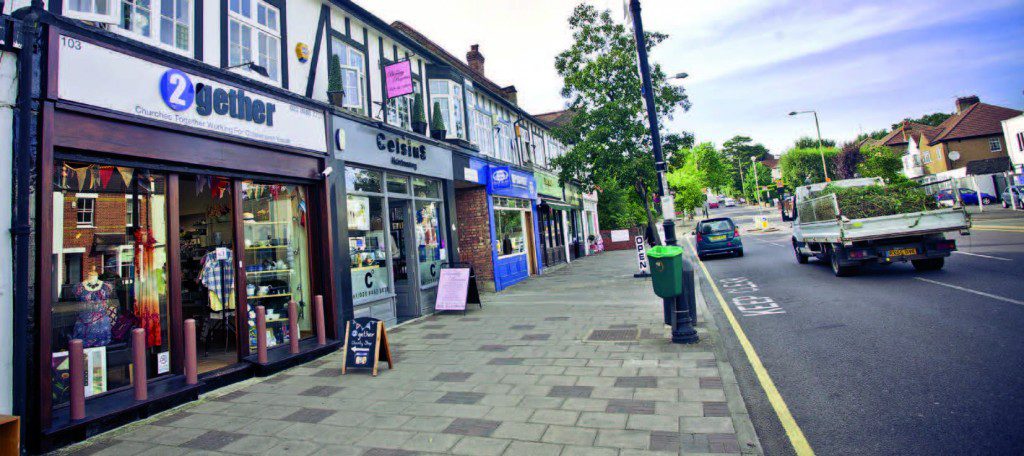 But it's not just young people who are being blessed.  Sarah-Jane Marshall meets Clare Herriot whose creative management principles are helping to change a community.
I'd not been to leafy Chislehurst (a suburb of London) before and at first it was hard to imagine that this picturesque village with its broad pond has, like almost everywhere in the UK, its own regrettable share of petty crime and vandalism by some of its disengaged youth. So in 2003, like many churches across the country, Churches Together in Chislehurst & Bickley were stirred to address the need. And one good intention was, in this case, going to lead to a whole range of quite unplanned benefits.
For individual churches the expense of employing a youthworker was prohibitive – but working collectively there was more room for creativity. So Chislehurst Youth For Christ was launched to provide a positive influence in schools, churches and the local community. Nevertheless, it wasn't long before the financial pressure began to bite.
Despite generous donations from all the churches, relying on individual giving of congregation members was proving simply unsustainable, and fundraising events would only provide a short-term solution. Something had to change or the initiative was at risk of closure. In retrospect, in this instance, that lack of money turned out to be an enormous blessing.
An empty shop had recently come up for sale on the High Street and after much prayer it was suggested that the shop be bought and  leased to Chislehurst YFC. Already running one charity shop together, the group took the plunge to open a second. Now this strategy wasn't without risk. After all, the group's other charity shop was only a stone's throw away. Would they receive enough donations to stock two shops? Would they be able to get enough volunteers to fill both schedules? Would the investment really pay off? Only time would tell – but they were stepping out in faith, trusting that this was what God was asking of them.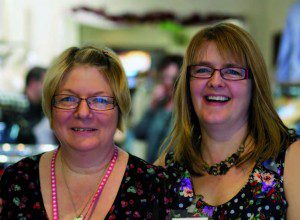 It was now 2004, but as the paperwork was still being processed the visionary chairman and driving force behind the project passed away. At his funeral, among the tributes, a plea was made for volunteers for the new shop, which had been aptly named 2gether. One spirit leapt. Enter Clare Herriot. Clare's two children were now in school and she had been looking for a fruitful way to use some of her newfound time. As Clare's heart pounded, she knew that she had to get involved.
For Clare, who had struggled with the loneliness that being a stay-at-home mother can bring, the opportunity to volunteer brought a new lease on life. In the twelve hours Clare spent at 2gether each week she found a place to use her gifts and flourish and within two years she became the shop's full-time manager.
Clare was delighted, but also daunted. The shop had achieved an awful lot in two years, but was still in a fragile state. Funding targets were not quite being reached and the youthworker post was still far from 'secure'. So Clare set about maximizing profitability, rearranging every square foot of display space to make it as productive as possible. That was until she came to the seating area by the shop windows: the sofa was quite bulky and using the space for an extra few rails of clothes would bring in far more revenue for the charity than selling coffee.
But, for Clare, the choice wasn't just between coffee and clothes. There were deeper questions. What was the role of a shop in God's economy? Was profit always to be the primary goal? What was the role of this shop in this community?
Clare realized that the sofa symbolized the founder's desire for 2gether to be about more than generating revenue for the youth worker. 2gether was not only to fund a service to the community, it was to be a service to the community. 2gether was a church presence on the High Street, a channel of God's blessing, a model for the kingdom way of doing things. The coffee, and sofa, would stay.
And so Clare's first-rate attention to detail, which proved so fruitful in the shop's facelift, is now turned to setting the relational culture too. Returning customers are always greeted warmly by their first name and a deliberate effort is made to remember details from their last conversation – a costly effort too, as there are always tasks to be getting on with. And this is not only something Clare does, but a practice that she trains new volunteers to emulate. For new members of the team, a powerful principle is laid down – you don't just need to be able to operate the cash register, you need to dispense an extravagant welcome.
And now, even though only 40% of the volunteers are church-goers, the kingdom principle of giving dedicated attention to 'the one' is beautifully alive.  Similarly, not only does the shop only display quality items, when new stock comes in, items are not just labelled and displayed but often kept aside with a specific customer in mind. Under the counter, you may well find a stegosaurus or diplodocus saved especially for the little boy that adores dinosaurs, classic films for the film fanatic and Tupperware lids for the mother that mentioned in passing that hers were all breaking.
Clare's relational values drive the volunteering schedules too. When a new volunteer comes forward, Clare not only inwardly asks 'Where could we use you?' but specifically asks 'Where would you like to serve?' and faithfully prays 'Lord, where would they most flourish?' As such, completing the schedule is not just about filling a series of homogenous slots, but creating opportunities for blessing that require the skills and personalities of unique individuals. The elderly volunteers that like the quieter rhythm of sorting clothes in the upper room are given the dignity of being left to do what they do best. The booklover – who constantly dreams of new display ideas – is trusted with free reign over the library section. Each volunteer is known, each one is precious.
But finding a place where volunteers can flourish doesn't always mean that the shop immediately runs more efficiently. When a volunteer lacks confidence on the cash register they are paired up for as many weeks as needed until they are happy to work alone. When new volunteers come forward and the schedule is full, Clare decides not to restructure the schedule to squeeze in the extra pairs of hands but to honor the important contributions of the existing team. Consequently when one volunteer is unable to come to work because of sickness, the hole they leave behind is felt throughout the shop. Like Jesus' parable of the good shepherd, when you pay such attention to the one, you notice when it goes missing.
Paying attention to each individual as a unique child of God is not only costly, but a challenging discipline to maintain, as Clare explained when I met her at LICC's Executive Toolbox course. "It's so easy to forget the individual when the shop is busy and there is a big backlog of things to do," Clare said. "I have to keep reminding myself to first think about the person and then think about the task."
Affirmed that relationships were key in God's way of doing business, Clare left the first module of Executive Toolbox with a fresh energy to use the shop as blessing to the community. When the chair of the local retailers group was unable to organize their annual fundraiser for Christmas lights, Clare immediately identified the job as one filled with relational potential. Once again the decision came at some cost; Clare had to get clearance from the charity's trustees to be released from the shop for a few afternoons a week. During this time she would visit each retailer on the High Street one by one collecting donations, promoting and selling tickets for the Christmas charity program and taking time to build genuine relationships.
The program was a great success and the Christmas lights shone brightly on the High Street, to the delight of all who visited. But as a result another light has begun to shine down Chislehurst's High Street. The shopkeepers' email group that Clare created has facilitated a new and tangible sense of community. Where once retailers were strangers, they are now a united group, proudly sharing photographs of their joint achievement. Where they acted as competitors towards each other, they now act like a mini Neighborhood Watch group alerting one another to thefts and break-ins. Once again, something of the life-giving kingdom breaks through.
And so it is clear that God has smiled on the faithfulness of Clare and her army of volunteers enabling 2gether to flourish in every way. Locally the store is known as 'the Harrods of charity shops,' Clare has a waiting list of volunteers wanting to help, customers are offered excellent products at low prices, the shop owners on the High Street are growing closer, Clare's volunteers are flourishing, she prays for and with them and has seen prayers answered, seeds of faith planted and a few new attendees to Sunday services – although none have quite taken the plunge of membership yet.
And Clare now sees herself differently, "a square peg in a square hole" confident that she is exactly where God wants her to be. But what about the youth work? Well, with a 30% increase in profit year on year, the original youthworker role is fully funded and has in fact grown to three roles and a youth center enabling excellent work with the town's young people.
And to think that, in this case, these abundant blessings came from a lack of funding and a lot of faith.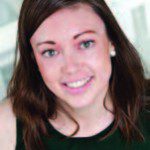 Sarah-Jane is part of the LICC WorkForum, with a particular focus on the WorkStart project – equipping people in their 20s to develop a richer understanding of how their faith interacts with their daily work. For more information about this project, visit www.2gethershop.org.uk
From the London Institute for Contemporary Christianity. Images: LICC.