We're pleased to offer an excerpt today and tomorrow from the new Bible on Business: 31 Days to More Faithful Work devotional plan available from YouVersion.
---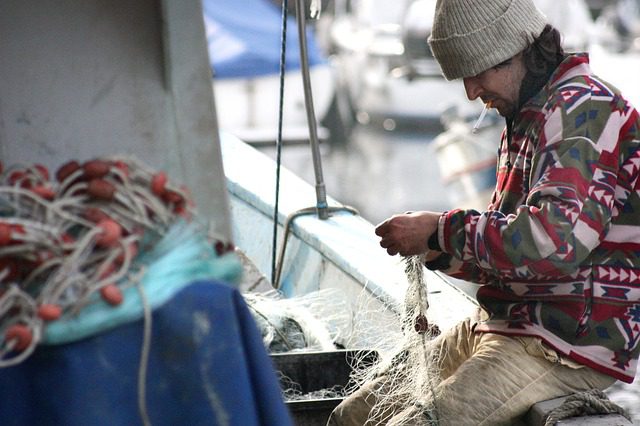 By Liam Glover
What can a religious guy offer a business guy like me?
The fishermen (small business guys) are working hard, despite a disappointing night. In the distance the religious are following this new holy wise man around, listening to every word he utters.
The workers (fishermen) are not happy, after failing to meet the sales quota the night before. Imagine …. possibly owing money on the boats, worried about nets lasting, no fish means no money to pay debts and feed family and tired having worked all night. Too tired for religion, probably falling asleep in the sermon!
What can a religious guy offer a business guy like me?
Though the workers are stressed, the holy man Jesus steps into the boat wanting to use business assets for church purposes. He asks to be taken out from the shore so he can continue his sermon.
You can imagine the thoughts, "I'm busy, I've got work to do. This boat is for work, not idle chatter."
Jesus, a carpenter, then tells Simon how to run the business – "throw the nets out again." Simon knows his business – you don't fish in the middle of the day and there are no fish, having tried unsuccessfully all night.
We can fall into the trap of believing faith has nothing to offer the world of work. In the everyday, work is about logic, faith is about dealing with the unknown. Most do not get paid for that.
But to leave Jesus out of our business world is to miss out on an abundant blessing. Jesus entered Simon's world of work and his work was blessed, his life was turned upside down, and the salt and light effect drew others to what God was doing in Simon's life.
Simon was humbled to see God's gracious and abundant blessing pour over him. It's that humility which helps us be most available to God, so the mission can be blessed and God be glorified.
Jesus wants you to invite Him into your "boat". What business or work circumstance do you need Jesus to step into – into your boat – to bring significant blessing, calm the storms of business or take your business to a new place?
Liam Glover is the director of Arrow Leadership and resides in Melbourne, Australia. Compiled by Amplio Recruiting.