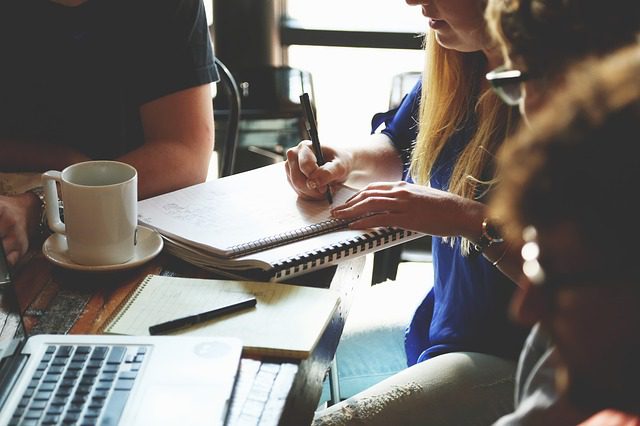 Read the previous installments of our interview with Gloria Nelund, reprinted from Ethix:
---
Getting Into the Financial World
How did you get into the financial industry?
I went to University of Dayton to study elementary education. But while student teaching I realized that was not for me. I suppose the reason I started in that direction is because that is what women did in that era; they went into teaching or nursing.
So I had no idea what I was going to do when the mother of a friend of mine suggested I just get a job and try something. She was the HR director for the Third National Bank in Dayton, and I started at the bottom. My very first job was typing stock certificates and balancing shareholder records in the trust department of the bank. It's hard to believe now, but in those days when people wanted to sell shares of stock, they would physically surrender their certificate, I would cancel it, enter the data on a card, and type up a new certificate. I found that this was kind of fun. I loved understanding the financial world and just kept taking on new tasks to learn more.
Early in my career, I adopted three principles that I would follow all of my life: I would work really hard; I would solve problems; and I would help people. The first meant that when I finished an assignment I would look for another one. I was always asking for more to do. It was much later in my career when I realized that not everybody did that! In the second one, I found that I enjoyed making processes efficient, finding a better way to do something. And in the third area, I found joy in making other people successful.
I kept taking on new jobs and, a year-and-a-half later in that particular bank, I was the head of operations. But this was a small bank and our entire trust department was only 25 people. Not long after that I was offered a head of operations position by a bank in California where just the team I would be managing was 300 people. I had only been to California once when I was 12, and I was intimidated by the size of the task, but with encouragement, I just went for it. And that got me started in the Bank of America system.
What clicked for you?
I really love to help other people be more successful. As a manager I always saw my job as helping anybody who worked for me be more successful at their job. I thought that was my role and I loved it when people would be successful or be promoted. I felt the same way about making our clients a success. I felt like that was our role as a bank. Interestingly, as a banking institution, I didn't think we executed all that well. Individuals worked hard and did good things, but it didn't always come together in the best way for the clients and employees. That was where solving problems became satisfying. And, it turned out that working hard, solving problems, and helping people just worked. I was always promoted or recruited so I never actually applied for any job I ever had.
Office Politics
What was the least satisfying?
Politics, game playing, backstabbing, all those bad things about people. Financial services may have a higher share of those people for some reason. It's one of the reasons I wanted to get out of it at different times in my career, because I thought we were not helping anybody by all this politicking and maneuvering and backstabbing. That was really frustrating for me.
What advice would you have for someone who is caught in the middle of that kind of politicking?
Stay true to your values and don't ever waiver. It's easy to get caught up in it, but you need to step back and assess what is right in the particular situation. You don't necessarily have to buck the system but you can accomplish what is right at the end of the day almost in any situation. Take that time to ground yourself and step back and look for what is the right thing to do.
Does that always work?
I would say yes. I can look back to times when I overreacted, and generally these times didn't work out so well. If you interviewed 100 people who worked with me, I believe they would say that I was always true to my values, always very ethical, even when it was painful. I just think that's the right thing to do. And when you don't act this way, I really do believe what goes around comes around.
Kind permission is granted by Seattle Pacific University and the Institute for Business, Technology, and Ethics for the use of this material from Ethix magazine, where it first appeared March 2012.