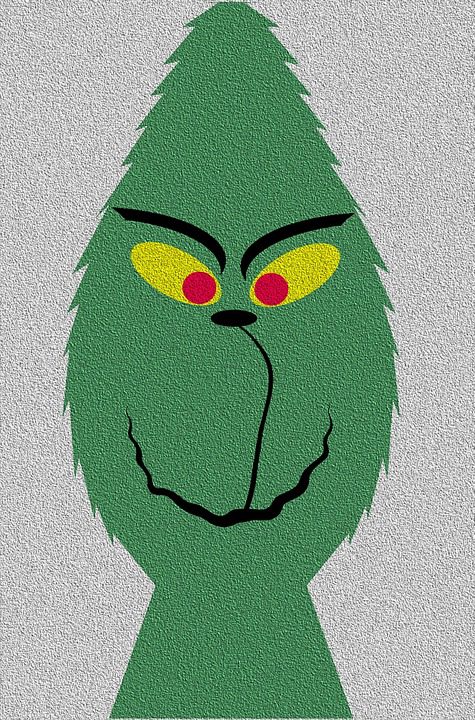 By Mike Coyner
One of the great things about having young grandchildren is that you get to watch videos and read books with childhood stories – many of which are really adult lessons. I had that experience recently when we were taking care of our granddaughter, Leah, and she wanted to watch the movie "How the Grinch Stole Christmas." That movie, based upon the children's book by Dr. Seuss, has many adult lessons. In case you have not read it or seen the movie – or you have become so "adult" that you have forgotten the story – here is a summary:
The Grinch is jealous of other people enjoying Christmas because he has a heart that is "two sizes too small."
The Grinch decides to steal everyone's Christmas presents, their decorations, and even their Christmas trees so that he can have Christmas all to himself.
The Grinch is surprised to discover that the people (called the "Who's") are still able to celebrate Christmas, even without their gifts and decorations.
The Grinch further discovers that Christmas isn't just about gifts, decorations, and trees, it is about "something more."
The Grinch's heart suddenly grows several sizes, he returns all of the Christmas items to the Who's, and he is invited to join them in celebrating Christmas.
Not a bad list of lessons to learn at this time of year, is it? Not just a book for kids, is it? It might even be something a preacher could preach about, isn't it?
How about you? Is your heart "two sizes too small" and do you need to let your heart grow several sizes this Christmas? Do you know that Christmas is "something more" than just presents, gifts, decorations, church programs, and even worship services?
Merry Christmas to all … to all the children of all ages … and to all the Grinches, too!
And so I pray …
Stretch our hearts, Lord, stretch them during these Christmas days,
Take away our cheapness, and fill us with Your generous ways.
Stretch our minds, Lord, stretch them during this Christmas season,
Take away our old thoughts, and fill us with Your gracious reason.
Stretch our love, Lord, stretch us during this Christmas celebration,
Take away our sorrows, and fill us with Your jubilation.
Stretch our lives, Lord, stretch us during this Christmas time.
Take away our failures, and start on us the upward climb.
Stretch our churches, Lord, stretch them during this Christmas joy,
Take away our smallness, and help us share this baby boy.
Amen.
Mike Coyner is bishop of the Indiana Area of the United Methodist Church.  Reprinted from INUMC.org.  Image: Pixabay.