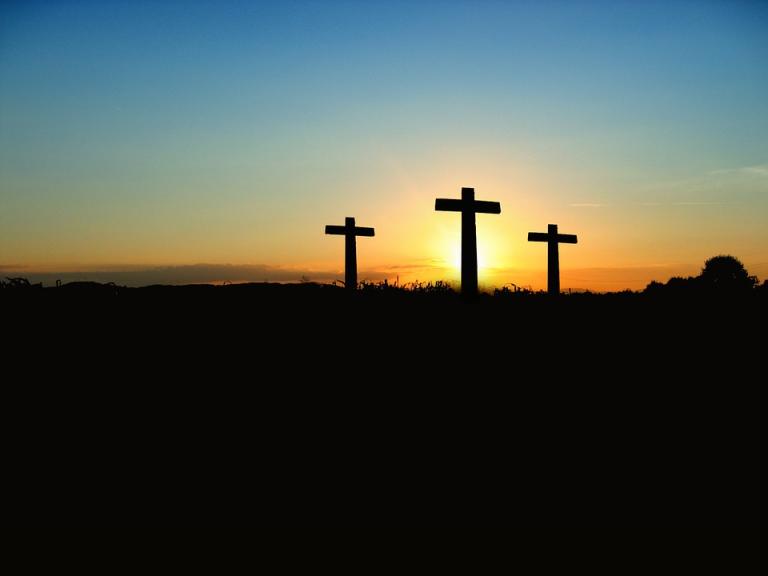 By Mike Coyner
I saw someone posted on Facebook a church sign which said, "Come back this Sunday, He is still risen." Aside from the obvious invitation to come to worship more than just on Easter Sunday, that sign reminds us that Easter is a season and not just one day. Liturgically the season of Easter begins on Easter Sunday and continues for the "great 50 days" through Pentecost Sunday. Spiritually, Easter is an on-going reality – that is, if we have discovered the truth that Christ is Risen, then that reality never ends. In fact, Jesus teaches that eternal life begins NOW as we come to know him, to believe him, to follow him, and to discover his living presence with us. Eternal life for a Christian is not just a post-death experience; it begins now and extends into eternity. Because "eternal life" is all about our relationship with God through Jesus Christ. That can begin now.
So it is still Easter, and Christ is still risen.
Years ago Avery and Marsh published a song titled, "Every Morning Is Easter Morning From Now On" – and that song conveys the truth of an on-going, eternal Easter faith. It says in part:
Every morning is Easter morning from now on!
Ev'ry day's resurrection day, the past is over and gone!
Goodbye guilt, goodbye fear, good riddance!
Hello, Lord, Hello sun!
I am one of the Easter people!
My new life has begun!

Daily news is so bad it seems the Good News seldom gets heard,
Get it straight from the Easter People!
God's in charge, spread the word!
Every morning is Easter morning from now on!

Yesterday I was bored and lonely;
But today look and see!
I belong to the Easter People!
Life's exciting to me!
It is not always easy to live with that kind of Easter attitude every day, in the midst of our ordinary life. It helps if we continue to worship during this Easter Season, to rehearse the Good News, and to say over and over again, "Christ is risen! He is Risen indeed!"
May you have an Easter day today and every day.
Amen.
Mike Coyner is bishop of the Indiana Area of the United Methodist Church. Reprinted from INUMC.org. Image: Pixabay.