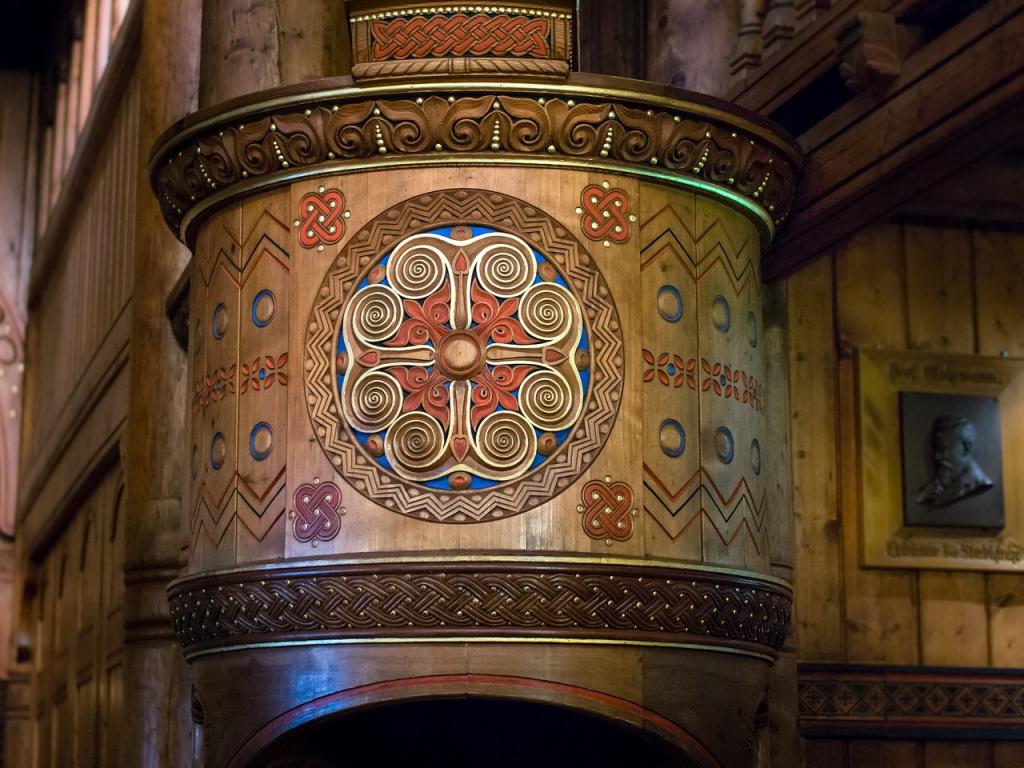 Facebook memories are a wonderful thing (usually). A few days ago, scrolling back through the "On This Day" feature, I came upon these two quotes shared by some of my friends from different years of my life, but the same day: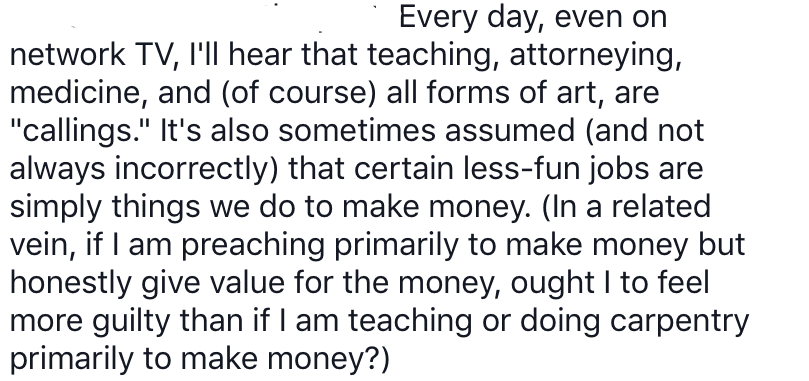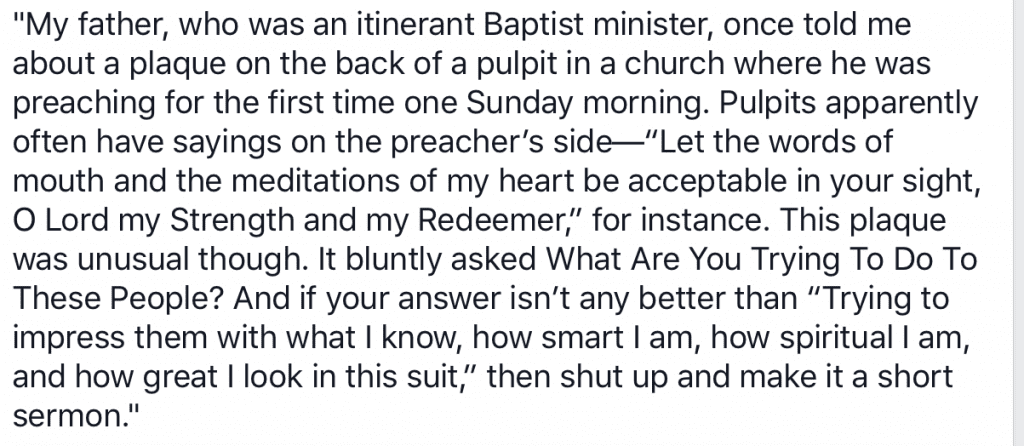 (The second, BTW, is from a post by Vance Morgan, here.)
Ever since then, I've been pondering. Are these quotes opposites or not? When is preaching a calling and when is it craftsmanship? Are those things even opposed? What is the relationship of calling to giving value for money?  What am I trying to do to these people?