July 11 was World Population Day, and for this occasion IPS featured an article on early marriage and teen pregnancy in Pakistan. Meanwhile rights activists in Pakistan are fighting a losing battle to end child marriages, which affects both girls and boys.
The BBC speaks to several female Kurdish fighters, who are taking on ISIS in Iraq.
The ongoing conflicts in the Middle East are the cause of much suffering among women in the region.
According to UNICEF, child marriages among Syrian refugees in Jordan are on the rise. At the moment an estimated one in three marriages involves a partner under 18.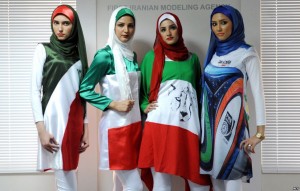 Female secretarial employees of the Iranian capital Tehran have been replaced by male workers and fired for their "own well-being."
Dr. Wan Azizah is a candidate to become the first female MB (Chief Minister of a state) in Malaysia, but there is a reason why MB's have been male, according to a lawyer: women have their menstrual periods and therefore cannot accompany the Sultan during religious events during that time of the month.
Seven Egyptian men were sentenced to life in prison last Wednesday for attacking and sexually harassing women during celebrations and rallies on Cairo's Tahrir square.
After over 30 years of campaigning against Female Genital Mutilation (FGM) in Gambia, activists are calling on the government to
finally outlaw the practice
, which has remained widespread.
Last week at least 34 people, mostly women, were killed in Baghdad, Iraq in an attack by unidentified militants on an apartment building that allegedly held a brothel.
A legal reviewer in Malaysia has said that transgender people are suffering from curable psychological condition, and the solution to stop the discrimination aimed at transgenders is simply to force them to dress "like they are supposed to."
Elections in Turkey are scheduled for August 10 of this year; Kurdish women are debating which candidate will best address their issues.
Women News Network reports on an upcoming docufilm on Muslim women and interfaith relationships, called Hidden Heart.
A French court has lifted the ban on hijabs on a public beach in a Parisian suburb. Last week, two women were denied access because of their headscarves.
After they allegedly helped to convert a Christian girl to Islam, Muslim students at a Kenyan school were denied entry to the school's property. The students claim that there is an ongoing dispute and that the administration refuses girls to wear the hijab too.
A Muslim girl in Bristol, UK was spat at and racially abused on her way home from school in the city's busy city centre. Nobody came to help her.