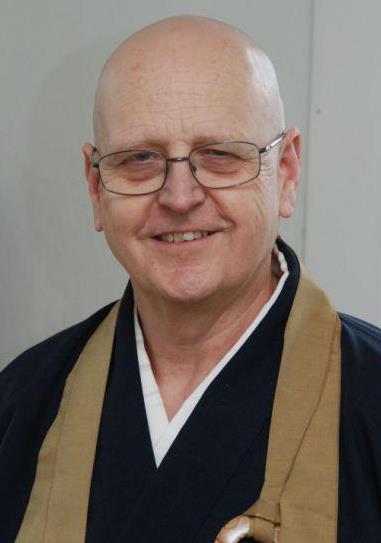 I continue to function a tad less than optimal, tiring a bit more easily and in particular it still hurts a little if I try to take a deep breath. That said, still, a vast improvement over last week. I'm also grateful for staying in a motel at the foot of the mountain and driving up and returning after dinner rather than staying for the evening programming.
Thursday morning kicked off with brief statements of welcome and some logistical details, sort of the usual for conferences of every sort. The subject of recording with video or audio any parts of the program not considered confidential that had been raised on the listserv was continued, and there seemed to be agreement that there would be an attempt to record as much of this event as possible, and that this will be a feature of the next conference. So, for those interested, parts of this event will appear on Youtube at some point in the future.
Then the microphone was handed over to Professor Paula Arai. Frankly, the stated theme "Zen healing rituals" did not excite me. The first thing that caught my attention was that the professor was wearing a rakusu, the traditional liturgical garb for someone who has taken the precepts within Zen that some think looks a bit like a Masonic apron, although it hangs around the neck rather than tied around the waist. Her talk was a blending of the deeply personal as well as the academic, quite moving, and all together leaving me feeling I should pay more attention to the value of ritual in my own spiritual life as well as how it fits into the full structure of Dharma practice. I was deeply impressed. The talk was based on the opening chapter of her most recent book "Bringing Zen Home: The Healing Heart of Japanese Women's Rituals." It is available from the University of Hawai'I Press. You might want to buy it…
We concluded her talk with a question and answer period.
After a brief break, we vested and went into the main hall to conduct a memorial service for those members who had died in the past year, including Myogen Steve Stucky, Jion Susan Postal, and Kyogen Carlson. We also formally remembered the passing of the Japanese Zen priest and translator Gudo Wafu Nishijima, who had an influence on many, who also died this past year. I was asked to function as doshi, and while I'm probably the worst choice for a liturgist out of that crowd, and joked several times the master of ceremonies obviously didn't like me, I was in fact deeply honored, and grateful to be able to participate in the honoring of these people who had given their lives to this work. I was particularly mindful the whole time of Kyogen's death, the teacher who had most recently died, just days before the conference began. Also his influence was extensive, having worked tirelessly for years for both the AZTA and the SZBA. And, of course, for me, a Dharma brother. The service was powerful, including brief remembrances.
We then moved into lunch. Frankly the breaks are the parts of these things I like best about these gatherings, allowing us opportunities to spend time with people we've known for many years but often only see at these times. Lots of catching up. Too many old friends, and interesting new people, and nowhere near enough time.
We then moved into one of the more important and less fun parts of the gathering, a discussion of the draft membership standards document. There are those opposed to any standards beyond Dharma transmission in a Soto line, others who felt the draft document was draconian, others no where near strong enough, and a few like myself who thought the document largely was quite good, but had concerns about some particulars. Some tensions floated during the discussion. While the actual content is not a settled matter, the focus we were asked to give this time was on the process for implementation for whatever final document is produced. Here the concerns raised were many, some wandering rather far into the weeds. We broke into smaller groups to continue the discussion. My group really liked the weeds and we wandered around them for the assigned time.
This was followed by self-selected breakout groups discussing several topics, including two continuing the discussions on ritual, and a fairly intense discussion of the climate change crisis and what might be the best response from within the Dharma communities.
I spent most of this time in a longer conversation with Koun Franz, who I think of as one of the most important representatives of the Zen community online. We had a wide ranging discussion. It left me feeling positive about the younger generation of Zen teachers. To the degree Koun is representative, there's something really powerful going on…
We moved into dinner. More good conversations. I recalled how much I love most all these people. At my table the discussion degenerated when someone mentioned a reference I'd made on my Facebook page to wanting to pass gas while seated between two people on a long leg of my flight out to Oregon.
After dinner and some more conversation, while the program continued, I done as much as I could, and returned down the hill to read a bit, and then to the land of nod…
To conclude a few words from Norman Fischer, one of the most widely respected of North America's Soto Zen teachers…