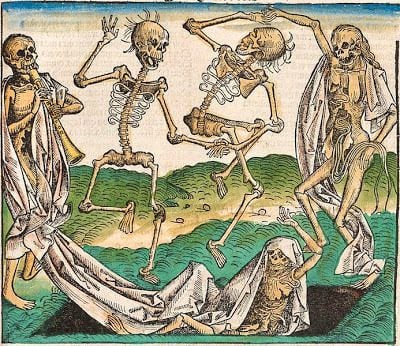 Last weekend Jan & I joined the Empty Sky Sangha and its teachers Doug Phillips and Mary Gates for a three-day sesshin in West Cornwall, Connecticut. These are old friends and there is something amazingly powerful and beautiful sitting retreats with long term companions.
Empty Sky started out as a Vipassana community and while what they offered was clearly a Zen retreat, there was a bit to the flavor, something more like the lingering of incense in the air, which, frankly, I found inviting. The only thing that I found disturbing was that there was no group photograph at then end. I'm not sure yet what I think of that.
After this thanks to a generous gift of three nights at the Yale Club of New York City, we were able to send a bit of time in the Big Apple. We took in two Broadway shows, School of Rock & Kinky Boots. (Yes, purchased at discount at TKTS. Thanks for the concern.) The two shows we most wanted to see were not available with discounts, and were, frankly, too expensive for our blood. While both of the shows we saw were based on movies, both were also pure Broadway. "School" is from Andrew Lloyd Webber, while "Kinky" had music by Cyndi Lauper and book by Harvey Fierstein (who is suffering these days from harassment by those who confuse him with Harvey Weinstein. I get the similarity in names, but there is another thing in this I find kind of creepy…).
During the day we tromped all over town. I'm embarrassed to acknowledge how I had to restrain an impulse to spit when we passed Trump Tower. We loved a visit to St Patrick's Roman cathedral, although it did have a bit of a circus feel about it. There was even a machine where for three bucks you could get a medal with a picture of Our Lady on one side and the cathedral on the other. Yes, we bought one. As someone who has been responsible for the maintenance of historic churches, I get the problems, I really do. And St Pat's is on a scale I can barely dream of. And. It was hard not to think of the money changers and the temple.
Down the street the cathedral sized Episcopal church of St Thomas was a respite in the madness. We had a great walk through Central Park. There I got to get a glimpse of the notorious fake Buddhist monks wandering around in brown robes hawking jizos, small Buddhist rosaries.
We spent the better part of a day at the Met. There we ran into an old friend, reminding me of how small this universe really is. We had some amazing meals. We strolled among the obscenely rich. Actually caught a bit of the over classes regularly as we passed through the lobby of the Yale Club. And we walked by people living on the streets. Lots of them. Some broken. Some hopeful. Some completely lost.
I felt everything good and noble and disgusting and sad about our human condition was on full display. No wonder people love and loath New York City. It is the navel of the world.
And, as someone once said, there's no place like home. That home. And, then, back to my home in this life at this time.
I'm so glad to be back in SoCal, and specifically in Long Beach. I've taken a breath after the rush of our visit East. And. So, what's the take away? What makes it worth sharing this little account of the American middle class attending a retreat and taking a holiday in early retirement?
Well, a couple of things. One is I found myself achingly aware of my aging body. It's getting harder to do sesshin days. The tromping around was a delight. But walking about six to eight miles a day took a lot out of me. And, well before it was over I fully felt my sixty-nine years. I was pretty tired by the time we boarded our plane. Actually I was bone tired. And nothing was as hard as it was to cross three time zones, coming and going. Actually that was the part that most underscored aging and mortality for me. I know I will be moving more and more inward, spiritually and physically.
But, Zen retreat and then New York. Maybe not the best rhythm. There is a vulnerability that follows a Zen retreat. During the retreat we've been relentlessly watching our hearts and minds and being open to our environment. When we wander, we call ourselves back. And, well, there we were, Jan and me, stepping out of the Connecticut retreat and right into the best and worst of the human condition.
The crowds. The pushing. The pulling. The hustle. The wealth. The poverty. Oh, god the poverty. Hurt and disoriented people wandering the streets lost. Young and rich avoiding outstretched hands. Kind of like its always been.
And, also, always, all of it the end of the world presented. How can such a thing possibly continue? How can we not be brought down by our own hubris, our greed, our grasping, our aversions, and our blinding certainties?
Despair is the obvious response to this mess. There seems no way out. The spiral is downward.
I've long been fascinated with the idea of end times. The whole of normative Christianity is about that, a drive of sin and redemption against the backdrop of some cosmic war. In Buddhism there's an idea of three ages. And, there's little to doubt about it, the one we're in is mofa or mappo, the age of degeneration. For some this is the era where it is no longer possible to hear the dharma and to be saved from the ever rising demons of grasping and aversion and endless certainties. I think this is true. In some deep way, it is true.
It is hard for me to walk the streets of New York and not feel the end times larding everything, giving each moment a flavor. Sometimes of dust. Despair. But, also of something else, something sweet. To shift the image. It's like a thread running through it all joining all that is from dark to dark. I think of that Western medieval trope, the danse macabre. And, it is something else, too.
For me knowing where we are is a stepping away from the ancient Buddhist call to jiriki, drawing on one's one resources to pursue liberation, and toward a call to surrender, tariki. How can we pull ourselves out of the spiral down to death? I suspect we're well past the tipping point on that one. Despair is always the logical conclusion.
And. Something else. The joke in my circles is that jiriki and tariki is like waves and particles. From one angle waves. From another particles. From one angle I'm doing it, I'm putting myself on the pillow. I'm pulling my mind back to presence. From another angle it is like Mr Toad has stuffed me in the back seat of his jalopy and off we're going, and going fast. Where, who knows? But, I am being carried along.
I thought I was taking myself on a path. But, in fact something else seems to be going on. And thank goodness.
These are the end times. Yes, there have been many end times along the way. And, who knows whether we will dodge the bullet, we humans, and be around to see the end of this new century. Me, I wouldn't put serious money on it. But, really, who knows?
And something is happening at the same time. Both. And.
What I find is that I'm grateful for the path that mysterious karma opened for me. I am so grateful that all those years ago a practice was presented for me, and a community of practice which has always been faithful to me, even when I've not been so faithful myself.  And there is what it takes us to, takes me to, that has never actually been anywhere else.
I feel grateful. So grateful. That gratitude seems itself to be something that I don't earn, I'm just given. Like life. Like death.
As part of the modernist expression of the Zen way, I'm grateful that my practice calls me not into retreat but into the world. I think of the homeless, hungry, and lost. And, I know there is yet work for me to do. And, I know I'm aging, losing things, and this will not always be my work. But, then nothing is always. Except the great mystery itself. This way of bodhisattva ordination that I've been gifted with, this life as a "married monk," or, perhaps less confusingly as a Zen priest is nothing other than the life of the lotus in the fire.
And, fragile, and passing, terrible and beautiful, I notice, it is nothing less than the Pure Land itself.
How I was given it, I will never fully understand.
That I have it, is such a gift. And, I find I can only say that one prayer, thank you.