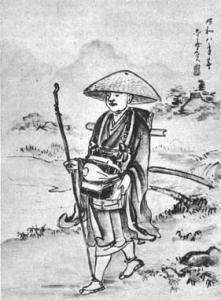 To Touch the Heart, to Touch the Mind
A day long Zen meditation retreat in Costa Mesa, California, with the Blue Cliff Zen Network. 
Join us for an all day Zen retreat on Saturday the 28th of April, 2018, nine a.m. until five p.m.
Our leaders will be the Soto Zen priests James Myoun Ford,  Gesshin Greenwood, and lay teacher Jan Seymour-Ford.
Liturgy, Dharma talk, spiritual practice interviews, and, yes, lots and lots of zazen, formal Zen meditation. So, not a walk on the beach. But, something wonderful; an invitation into encountering the mysteries of our hearts.
Join us! We welcome everyone. (Although it might be wise to have a regular Zen meditation practice. This is a very difficult discipline. Lots of holding still and paying attention. there is minimal guidance beyond an invitation into practice, a talk, and brief interviews with teachers…)
Bring your own brown bag lunch. There are some restaurants in the neighborhood, but we ask if at all possible, you stay on campus, focusing on the practice.
There is no formal charge for this event, although dana (a free will offering) will be gratefully accepted to help pay the cost of gathering and in appreciation for the teachers.
We will be meeting at the Orange Coast Unitarian Universalist Church in Costa Mesa, California.
For more about us and our teachers, please go here.
It is not required that you pre-register, but it would be helpful if you did. Please email us at: bluecliffzensangha@gmail.com to let us know you plan on attending.
Also. Our next three-day Blue Cliff Zen network intensive Zen meditation retreat is scheduled to run between Thursday evening the 28th of June through the 1st of July. For more information go here.