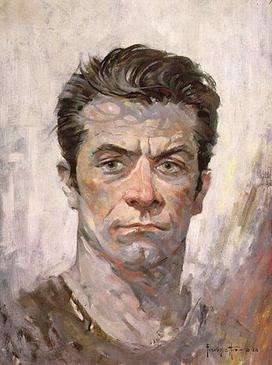 Hard to recall the date precisely. I was somewhere on the cusp of adolescence, maybe thirteen, possibly as old as fourteen. A friend and I were rummaging through some boxes of magazines and books looking for old copies of my father's stash of Playboys.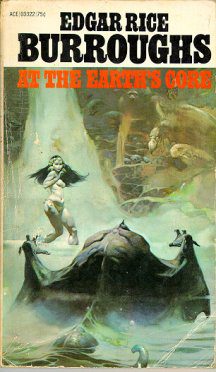 Instead found a cache of Ace paperback editions of Edgar Rice Burrough's novels, replete with Frank Frazetta covers. I loved those covers. I'm almost positive my first Burroughs novel was At the Earth's Core.
And this is probably the first grownup (more or less) novel I ever picked out and read on my own. Almost certainly. It certainly marked a shift in my reading from children's books, to something new.
And I see that today, the 19th of May, is also the anniversary of the death of the artist in 2010.
I pause to honor his memory. And those pictures that drew me into a book…