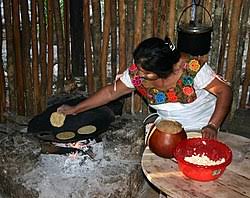 For those of us familiar with Julia Ward Howe's original vision of Mother's Day as a celebration of peace, how do we honor that original intent? How do we look for peace, and, hopefully find peace? And, maybe, wouldn't it be wonderful, spread the heart of peace out into the world?
And, of course. Where do we find peace specifically in these harsh and violent times? This world of war. And filled with more rumors of war. And. Now, with the constant assault on women's rights. Especially now, in Afghanistan and the United States. But, always. And everywhere. In some degree…
So.
Now.
Here.
What is that "peace" of which we speak? And, how to find it?
For me the ways of peace comes about through a willingness to be ordinary and to start with what is, even if it's a great piling of one thing after another. Like the unlikely layers of Mother's Day itself. The miracle of peace comes about when we are willing to be vulnerable, to notice, to be as well as to act.
Acting is a part of it. Reaching out. Doing.
I find the whole thing summarized within a poem by Alicia Gaspar de Alba. Now, it requires a shift of our hearts, a willingness to take a lesson about finding peace within a poem about Mexican women making tortillas. I hope you're willing to let this be a spiritual riddle – a hint at who we are and what we might become. As you listen, hold in your heart the hope of a mother, and maybe the way will be clear.
What I promise you, is it does describe the way of peace.
My body remembers/what it means to love slowly,
what it means to start from scratch:
to soak the maiz,
scatter bonedust in the limewater,
and let the seeds soften overnight.
Sunrise is the best time
for grinding masa,
cornmeal rolling out
on the metate like a flannel sheet.
Smell of wet corn, lard, fresh
morning love and the light
sound of clapping.
Pressed between the palms,
clap-clap/thin yellow moons –
clap-clap
still moist, heavy still
from last night's soaking
clap-clap
slowly start finding their shape
clap-clap.
My body remembers
the feel of the griddle,
beads of grease sizzling
under the skin, a cry gathering
like an air bubble in the belly
of the unleavened cake. Smell
of baked tortillas all over the house,
all over the hands still
hot from clapping, cooking.
Tortilleras, we are called,
grinders of maiz, makers, bakers,
slow lovers of women.
The secret is starting from scratch.
Want to make peace? Become it. To do this don't forget all the ingredients of our lives. They are the secret hope waiting to be born in our hearts, within our hands. It's all in the being. It's all in the doing. One thing. So, right now, start from scratch. Knowing and forgiving, start from scratch. This the way of peace.
Knowing all this, or not, but willing, just willing to try, opening hearts and hands, living into peace, dreaming a world into being. It's like making tortillas.
Do this.
Find the moment. Experience it. Fully.
And then. Well, and then it's time to do what we are called into the world to do.
Witness. Be. Act…
<