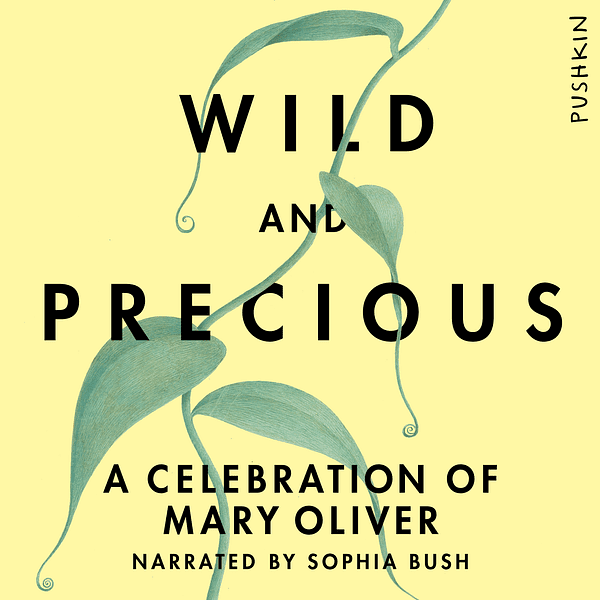 Wild and Precious: A Celebration of Mary Oliver
Reflecting on the making of an audiobook
Just shy of a year ago I received an email.
Helena de Groot was, okay, is a producer for Pushkin, a multi platform publisher. She said they'd stumbled upon my allusions to Mary Oliver at my blog, which included one full on appreciation. Helena went on to say they're putting together an audio book about Oliver, and would I be interested in being interviewed.
I demurred. What do I know about Mary Oliver, beyond loving her poetry and quoting her perhaps a bit more than most other poets? Helena said, well, who knows? Let's find out. After checking Helena's bio out, it's impressive, I said, sure. Why not?
Apparently my computer isn't high enough quality for their purposes. So, they set up an appointment for about a month out. As a bit of a side treat, the recording engineer they sent out was, like a significant subset of our Los Angeles area population, also a podcaster in his own right, as well as an actor. Christophe Zajac-Denek was a delight, set me up, made me comfortable; and the interview was on. Went well. I thought.
And then I stopped thinking about it.
Until four days ago when I was informed the audiobook would be launched April, 11th. (That would be today…) They included a link for the contributors to check out. I did. It's absolutely lovely.
As they say of the book at Pushkin:
"Wild and Precious: A Celebration of Mary Oliver is a first of its kind audio commemoration of one of the greatest poets in modern history. Actress and activist Sophia Bush guides listeners on a journey of contemplation and discovery into the artistry of Mary Oliver as remembered by many who were most greatly impacted by it. For the first time, Oliver's Bennington College students open up about what it was like to have her for a teacher, friends and neighbors recall her love of place and nature, multi-faith leaders contemplate her spiritual lessons, and high-profile artists and fans like Carmen Maria Machado, Ross Gay, and Rainn Wilson, among others, reflect on the profound influence of her poetry on their own work and lives."
I appear briefly twice in the book. Which is a treat. But, they appropriately give serious attention to the people who best know and love Mary Oliver.
I had a lot of fun with my small part in its creation. It's really good. The book includes some thirty of Oliver's poems, and comes together as someone put it, as a tapestry of sound. It weaves together memories of the poet and appreciations of her work, creating something well worth one's time.
The four and a half hour long book is $15.
You can purchase it here at Pushkin or anywhere audiobooks are sold.
@pushkinpods