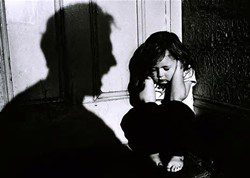 The Church of Jesus Christ of Latter-day Saints released a statement today called: Effectiveness of Church Approach to Preventing Child Abuse.*
On the one hand, I'm glad to see the Church being willing to talk openly about such an important topic, express concerns we all share and discuss some of the efforts they have made to address abuse situations both within family systems and ecclesiastical situations.
On the other hand, some of the information in this release is not accurate (i.e. "adult males who work with children or youth are never alone with a minor"), not backed up with data (i.e. "the Church has had almost no child abuse problems with its clergy"), biased (i.e. "The Church has long had a highly effective approach for preventing and responding to abuse. In fact, no religious organization has done more." and "the Church's approach is the gold standard." – in actuality most USA churches require background checks for those working with youth while ours does not) and promotes incorrect stereotypes (abusers are men, unmarried, non-parents, etc.).
I will be making sure to write more about this release, host podcasts on the topic, etc. However, what I'm most concerned about at this particular moment is the many who are reading this release and already expressing their grief and dismay at feeling like their stories and experiences have been marginalized, misrepresented and swept under the rug. The fact remains that MANY abuse situations within our church community have been ignored, mismanaged and/or dismissed. And that there are power differentials in any patriarchal system that do not help in this regard. Therefore, reading such a release as came out today can be a retraumatizing experience for many among us and important for us to acknowledge and validate.
The purpose of this post is solely to invite anyone who would like to share their personal story or response to this media release – so that I can compile them and share them on this blog – like I did for many of those who were affected personally by the LGBT policies. I want to offer a safe place for victims/survivors where they can feel heard. You can send your thoughts/responses through the "contact me" button on my website:
natashaparker.org
. And let me know if you would like your name included or if you would like to share anonymously. Thank you.
Also – comments on these particular posts that will be forthcoming will be highly monitored.
*2/3/16
Clarification: It has since been made known that this article was not released on 2/1/16. The Church statement says that this was an article written in 2010 and surfaced on the newsroom page on its own. Regardless, having this publication as part of the stances the Church takes is still hurtful for many of our members. And it has served as a catalyst for much needed dialogue, education and the challenging of some of our current biases or misinformation regarding child abuse in our community.
Stay in touch! Like The Mormon Therapist on Facebook: