Due to the current climate in our country and due to the racist history we have in our Mormon collective… not to mention the continued racist narrative and language in our current curriculum… I am planning on posting a series of thoughtful posts written primarily by those who come from a Mormon upbringing. 
As the Minneapolis City Council Vice President, Andrea Jenkins,  stated… "racism [is] a public health emergency." Mental health research corroborates this. As a white-privileged led church… we can no longer pretend racism doesn't exist. Nor can we pretend we don't have a role in the ongoing racism that pervades our culture. I hope to see our white church leaders to take much stronger stances in renouncing our racist history. I hope to see our white church leaders to apologize directly and repeatedly for the racist doctrines we have incorrectly espoused and justified by no less than God himself. I hope to see our white church leaders to strike the current racist language in our scripture and manuals. I hope to see our white church leaders to be innovative and revolutionary leaders in this fight to end racism… not to lag behind. 
May we, the white members of the church that directly carries Christ's name, actively take a role in healing the wounds of people of color both within and out of our communities. 
This guest  post is being shared with the author's permission.   It has been written by Anthony D. Miller. Opinions shared on this post may or may not completely reflect the positions of The Mormon Therapist Blog or Natasha Helfer Parker. 
——

I wanted to share that the George Floyd tragedy is sickening to me.

I hope that justice will be served.

I mourn with my friends who experience grief and who themselves have experienced discrimination.

I wanted to share something I found helpful.

This Sunstone lecture (sermon) in audio on the linked page is from Dr. Fatimah S. Salleh, and she includes one of the best explanations of the role of an ally that I have ever heard.

Dr. Salleh primarily deals here with people who experience marginalization in theological realms, and she uses an example from the New Testament.

Even if you aren't interested in a speech (sermon) that uses a New Testament story and talks about theology and faith, I believe her thoughts apply to how marginalized persons experience discrimination beyond just a practice of faith.

You don't need to believe what or how she believes with regard to faith and God to benefit from listening to her experience and observations.

I'd ask you to listen, at least starting at 29 minutes.

——

At around 33 minutes, she explains:

"Sometimes privilege is to be able to say, "I'll go first." And then you fly.

Sometimes, when you are an ally, you say, "I'll use the privileges I've got to make sure you get yours!" And then, you don't try and co-opt it. You don't try to stay in front and say, "No, that was me! That was me!"

Step aside! Step…it is real nice, a nice step. Almost like…just go ahead, and try it a little.

Step aside! Because sometimes when you get out in front to help people, you want to stay in front. It's natural…a natural thing. Like when you are walking your kids, and you still want to keep walking, and they are like, "I can do it. Let go! You helped me this far. I can do it!"

So I'm going to tell you, if you are going to be allies, help where you have privileges and opportunities where others don't. You stand in front and you break down barriers, and then you move aside and watch as they continue do hard work.

But that you've used yourself to say, "I've got this opportunity, and I am going to make sure you get it, and then I am going to step aside and watch you fly!"

That's the hard part. It's always hard when my kids don't need my help sometimes. Because we like being the ones who help.

Get over it! Because you can help for a time, but the problem is that you want to stay there. You want to be the one who gets the glory for it. And in the end, you end up stealing what's not yours in the beginning."

Rev. Dr. Fatimah S. Salleh is co-author of The Book of Mormon For the Least of These. She was born in Brooklyn, NY to a Puerto-Rican and Malaysian mother and an African American father. At 15, she joined the LDS Church, later served a mission in Campinas, Brazil and has taught LDS Institute.

Dr. Salleh received her PhD in Mass Communication from the University of North Carolina at Chapel Hill. She also earned a Master's degree from Syracuse University in Public Communication and a second Master's in Divinity from Duke University. She is an ordained Baptist minister. She is married to Eric Sorensen and they have four children.

2015 Theology From the Margins Conference: Keynote Speech by Fatimah Salleh

——

I hope that I can be a better ally, contribute to making space for those who have experienced marginalization, and then stand aside and cheer them on as I strive to amplify their voices.

And, I highly recommend you search out podcast interviews, presentations, and other works from Dr. Salleh. She has a powerful voice.

—
---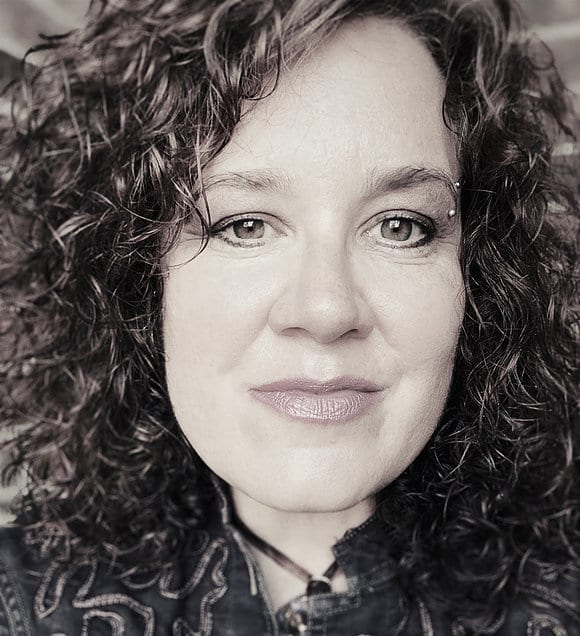 Natasha Helfer Parker, LCMFT, CST, CSTS can be reached at natashaparker.org and runs an online practice, Symmetry Solutions, which focuses on helping families and individuals with faith concerns, sexuality and mental health. She hosts the Mormon Mental Health and Mormon Sex InfoPodcasts, is the current past president of the Mormon Mental Health Association and runs a sex education program, Sex Talk with Natasha. She has over 20 years of experience working with primarily an LDS/Mormon clientele.