Due to the current climate in our country and due to the racist history we have in our Mormon collective… not to mention the continued racist narrative and language in our current curriculum… I am planning on posting a series of thoughtful posts written primarily by those who come from a Mormon upbringing. 
As the Minneapolis City Council Vice President Andrea Jenkins,  stated… racism [is] a public health emergency. Mental health research corroborates this. As a white-privileged led church… we can no longer pretend racism doesn't exist. Nor can we pretend we don't have a role in the ongoing racism that pervades our culture. I hope to see our white church leaders to take much stronger stances in renouncing our racist history. I hope to see our white church leaders to apologize directly and repeatedly for the racist doctrines we have incorrectly espoused and justified by no less than God himself. I hope to see our white church leaders to strike the current racist language in our scripture and manuals. I hope to see our white church leaders to be innovative and revolutionary leaders in this fight to end racism… not to lag behind. 
May we, the white members of the church that directly carries Christ's name, actively take a role in healing the wounds of people of color both within and out of our communities. 
This guest  post is being shared with the author's permission.   It has been written by LeiLoni Lee. Opinions shared on this post may or may not completely reflect the positions of The Mormon Therapist Blog and Natasha Helfer Parker. 
—

So, I wasn't going to get on here and make a post about this topic but here I am. If anyone knows me, they know that I lack the ability to stay silent about things that matter to me. So here we go.

I grew up in a small town in Southern Utah called, Marysvale. And when I say small I mean SMALL. Like 500 people live there. Everyone knows everyone and one of my best friends dad was a high way patrolmen. When I got to high school my best friends dad was the sheriff. To say that I didn't love and respect them would be a lie. I did and I do.

I now live in another small town (slightly bigger) where I can name every Sheriff and deputy from Panguitch to Piute. And even a few from Sevier county. In the midst of the clear racial tension in our country, I have seen countless posts from my so-called friends from these areas about how "not all cops are bad" "but my dad is a cop" etc. etc. and I get that. I do.

But Garfield, Piute, Sevier, Iron, Washington, and all the surrounding counties- we live in your world 24/7. We know how much law enforcement is respected. But in the midst of, not just one, but dozens of black men and women getting murdered, often at the hands of police across this country- I am asking you now, what you know about black lives. If you can recognize racism and speak to the broken system that continually KILLS BIPOC. Have you even considered what it might be like to be black in America? Or even what it might be like to be black in these small towns? To see you post and defend "blue lives" is a literal slap in the face. Because your loved ones get to take off their uniforms at the end of the day. Your life isn't blue, your uniform is. Your family isn't blue- your husband, dad, brother, sister, etc. chose a career in law enforcement.

I am black 24/7. My sister, brother, aunts, uncles, cousins- we are black 24/7 and people like us are getting murdered daily. Your calls for "well not all cops…." are insensitive at minimum and racist at the most. We LIVE in your world. You don't think we know and see the difference between rural policing and city police?? There are few black people in our areas, trust me, that fact is never lost on me. But do you see us?!

Many of you will come on here and try to say you have always loved me. I was the girl who played basketball with your sister. Or the kid who sat in your English class. The girl your daughter/son would hangout with. But do you SEE me as a black woman? I have NEVER heard or have seen people around here speak up for black people. And in this time when I NEED to have faith that my community can actually recognize racism and recognize me, all I see are people defending the very system (because we aren't talking about individual cops) that is killing black people. And that is more disheartening than you can ever imagine.

Do better Southern Utah. #blacklivesmatter

—
---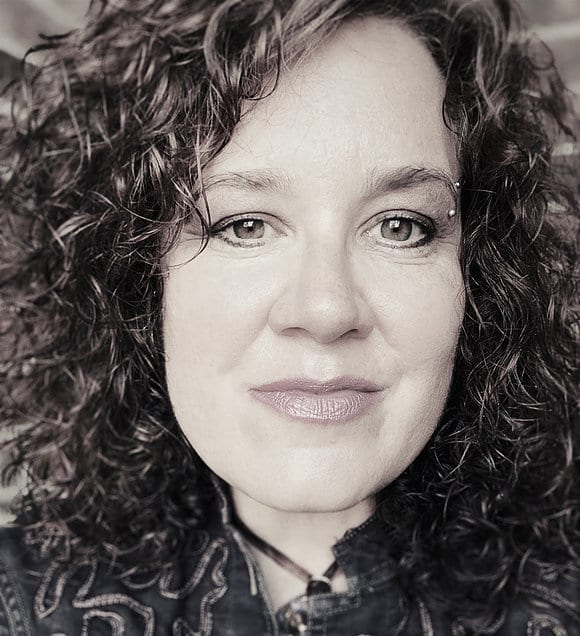 Natasha Helfer Parker, LCMFT, CST, CSTS can be reached at natashaparker.org and runs an online practice, Symmetry Solutions, which focuses on helping families and individuals with faith concerns, sexuality and mental health. She hosts the Mormon Mental Health and Mormon Sex InfoPodcasts, is the current past president of the Mormon Mental Health Association and runs a sex education program, Sex Talk with Natasha. She has over 20 years of experience working with primarily an LDS/Mormon clientele.