This guest  post is being shared with the author's permission.   It has been provided by Allan Mount, Co-Host of the Marriage on a Tightrope Podcast.
Opinions shared on this post may or may not completely reflect the positions of The Mormon Therapist Blog and Natasha Helfer.
After the episode we did with my (currently serving as Bishop) brother, we received an email asking how my brother welcomes mixed faith couples into his ward. This listener also explained how he (the transitioner) is conflicted with church attendance and the impending baptism of his daughter.

My brother was kind enough to write a lengthy response. It was too good not to share here with you all. I asked for his permission and he gladly granted it.
Enjoy the read everyone! And I can already feel the sighs coming from many of us who wish our Bishop could take the same approach.

I don't know your name, sorry! I also apologize for the delay in responding to your message. It was out of my control! In any case, I'll do my best to answer you now.

You asked how I welcome mixed faith marriages into "my" ward. Our ward has 3 mixed-faith marriages. I've known them each for over a decade and a half. We're friends, so I guess that makes it easy! I'm also not a typical TBM, strict, dot-your-i/cross-your-t kind of person or bishop. I like to think that the Lord has taught me that He loves everyone, whether they believe in Him, the gospel, his father, Buddah … or nothing. My friends know how I feel about it as well. The Lord's family transcends church and religion. So they're welcome and I like to think that they feel accepted and at home, even though they don't believe in the doctrine etc. etc.

Of course, it is also my duty to follow church rules as a representative, but they understand that as well. I've not had any issues in that regard, fortunately. Once one of them wanted to have a Sunday School lesson for the adults on the matter but I said no, explaining that the church wants only the manual to be used. There was no drama and they totally understood. I counteroffered a fireside or at-church family home evening type of meeting for any to attend. We still might do that but haven't reconvened from this crazy virus.

I understand the conflict you have regarding attending church and supporting your daughter's baptism and all the other things that will come with your family being involved in the church. I've watched my brother and his wife go through the exact same issues. I think that they have handled it very well. Not perfectly, I'm sure (who does?), but they've kept their family together and his wife is able to maintain her activity in the church with little visible conflict. ((come to think of it, Allan…you did have those suspicious bruises around your eyes last year…hmmmmmm).

I think that the most important thing for both you and your wife to keep in mind is that your family is priority #1, not the church. Keeping it together, thriving, happy, secure, and as a unit should be your top priority. It simply must remain intact in order for your children to develop and grow into healthy and happy adults. This, of course, will require A LOT of communication between you both. Your wife will need to understand what you're going through and where you are coming from. She needs to be able to put herself into your shoes and do her best to understand how you are thinking and why. You need to do the same. You have to be able to see things from her point of view and do your best to understand how she is thinking and why.

Underlying all of that is the fact that you both need to understand that the Lord loves you each individually and enacted an atonement which is powerful enough to save each of you, regardless who is "correct". If the church

isn't

true and your wife is deceived, but is a pure-hearted, loving person who is doing her best to do as the Savior teaches,

the Lord will save her

. If the church

is

true and you are deceived, but you are a pure-hearted, loving person who is doing his best to do as the Savior teaches,

the Lord will save you

. That's about as simple as it gets. There is no need to argue and become embittered with each other. If you both do your best to help each other, help others, and serve all around you …

you'll both be just fine

. Read Matthew 25:31-46 to see what the Lord

really

cares about.

So with all that in mind (and take this next part as it is delivered: from an imperfect person who has plenty to work on himself — I'm not wagging a finger at you): you and your wife both have some growing and learning to do. You need to understand the righteous motivation behind her devotion to the church and she needs to understand the righteous motivation behind your disavowal of the same. She should

not

feel pressured to try and "pray you back" into the church. You should not feel pressured to convince her that the church is wrong. Each of you should dump that on the Lord. Let him take care of teaching each of you in his own way and time regarding doctrine, history, and truth/untruth. Apparently and according to what he says in Matthew 25, he's not all that interested in what you believe, but in how you act towards everyone around you.

I'm of the belief that divorce is an absolute disaster and exactly the wrong thing to happen to a family going through this situation. It is a win only for the adversary and a loss for the wife, husband, and each child involved. It would be better for the family to all the leave the church together and help others around them outside of the LDS church than to be divorced and only one remain in the church. Infinitely better.

I've probably reached the limit of my expertise here (who am I kidding … I probably reached that limit with word one of this email), so I'd advise that you find a marriage counselor who specializes in this, even online if necessary. It would have to be the "right" one — so many of them would just advise breaking up. I think that even many church leaders don't

get it

, if you know what I mean, and are at a loss of what to advise.

Above all else and beyond all religion, I certainly suggest that each of you humbly approach the Lord and submissively ask him to help change and open your hearts so that you can keep your family together and work together to enable yourselves to co-exist even with these significant differences in your beliefs.

I don't know you, but I love you. If you were in my ward I'd give you a big fat 6'10" hug and try to get you to help us with a juicy calling or two in the ward, lol!

Feel free to contact me if you have any questions. I'd be happy to talk to your wife if that would help also.

Be safe, happy, and healthy,
---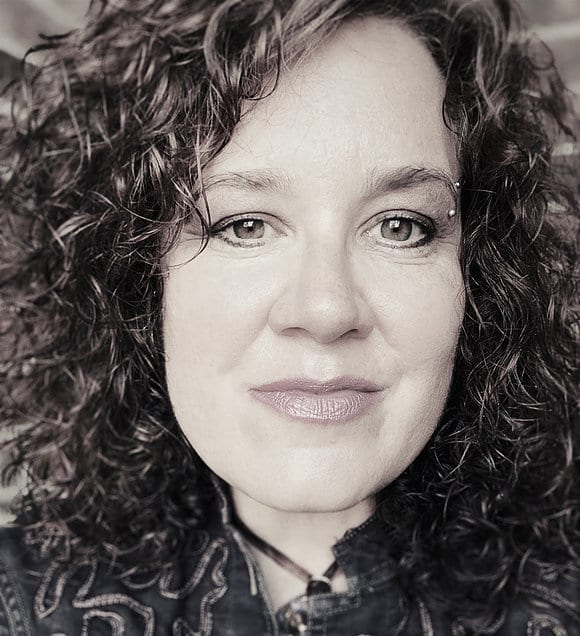 Natasha Helfer, LCMFT, CST, CSTS can be reached at natashaparker.org and runs an online practice, Symmetry Solutions, which focuses on helping families and individuals with faith concerns, sexuality and mental health. She hosts the Mormon Mental Health and Mormon Sex InfoPodcasts, is the current past president of the Mormon Mental Health Association and runs a sex education program, Sex Talk with Natasha. She has over 20 years of experience working with primarily an LDS/Mormon clientele.