This guest post is being shared by and with the permission of Caroline Crocket Brock. Opinions shared on this post may or may not completely reflect the positions of The Mormon Therapist Blog and Natasha Helfer Parker.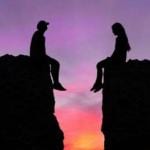 I ran a secret FB marriage group for a few years. The group consisted of couples where one spouse had left their shared religion. This might sound benign to you, but leaving this religion also meant facing a doctrine of eternal separation from family–basically an eternal divorce. This doctrine creates a massive chasm between spouses–one filled with hurt, betrayal and deep angst. Couples often can't find a way forward. Divorce rates in such scenarios is 85%.
I stepped into this group as leader after deliberately challenging the anemic conversation going on there. It seemed like there was plenty of conversation happening in homogeneous FB groups on either side but very little conversation happening in this particular group, where both sides existed.
Remember: we want to be told we are right. We want to be validated in our pain. Rather than feeling our unpleasant emotions in our bodies and releasing them, we want to talk about them with people who understand and often pander to them. While homogeneous support groups can be great, they can also be a crutch, and lead to a safe but stunting echo chamber.
I decided to host a 10 day experiment where I brought up the 10 most divisive topics and invited people from both sides to chime in. This experiment changed the trajectory of the group and the marriages silently existing on life support. It began a conversation that, over the months and years, changed the very real relationships of the people who participated.
My takeaways from years of daily moderation of difficult conversations:
1. Adults don't know how to talk to each other about hard things. Honestly, we don't. We can be pretty terrible at it. We have little practice in holding space for differing opinions, and it's even worse when we're talking about emotionally charged topics.
2. When adults are caught saying the wrong thing, we often use the same tactics we used when being caught wrong as children. We deny, lie, hide, pout, or evade the situation.
3. Adults don't give each other space to practice hard conversations in loving ways. Our group decided to intentionally bring up hard topics, then moderate the conversation. We asked for comments never to be deleted, but rather, asked for reframing of the comment and apologies. Those reading and participating in the conversations learned how to course correct in real time with people other than their spouses.
4. When reading a tough comment, one that makes your soul cringe, it's profitable to ask what emotions are underlying the comment. What is being triggered in you? What pain are they feeling? What do they value? It's often the emotions running under the surface that provide the key to real communication, not the clumsy words on top.
5. Never (and I rarely say never), but never take dignity away from a person. You will not be able to shift a person's perspective in any way when doing so. This is a cardinal rule for me and I've seen it ring true thousands of times.
6. Focus your response to an immature comment by agreeing to any piece of the comment you can. Start with commonalities and choose wisely the things you want to highlight as disagreements. This builds bridges and relational exchanges, and that is our highest goal.
The results of these conversations literally (and I mean literally) saved marriages. It saved families from being ripped apart. It healed deep, deep divides. This secret group went from 250 people to thousands of people. We brought in therapists and offered weekly components that spurred conversation. It was an incredible piece of my journey, and my own marriage. We established dear friendships with other couples in real life. The group still thrives today.
I believe we can step into difficult conversations. I believe we can dilate our capacity to communicate, much like downloading a new software into our soul's operating system. It takes desire and a few skills, ones I aim to highlight as the days go by.
This is life changing work my friends. Can we do it?
Yes. WE. Can.
#listenandlift
---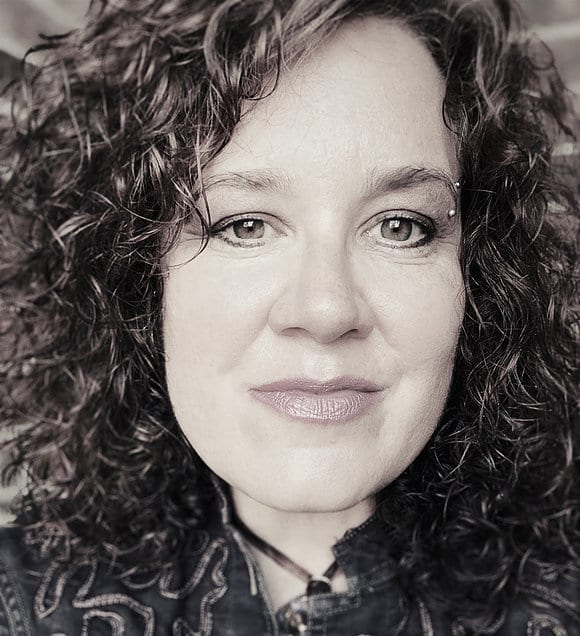 Natasha Helfer Parker, LCMFT, CST, CSTS can be reached at natashaparker.org and runs an online practice, Symmetry Solutions, which focuses on helping families and individuals with faith concerns, sexuality and mental health. She hosts the Mormon Mental Health and Mormon Sex InfoPodcasts, is the current past president of the Mormon Mental Health Association and runs a sex education program, Sex Talk with Natasha. She has over 20 years of experience working with primarily an LDS/Mormon clientele.