It's so important for us to hear the voices of our members who are leaving due to LGBT+ discrimination. Until we address this problem we will continue to lose some of our best and brightest. Hiding behind our ideas of "God" that have always been affected by our own cultural biases and discriminations is a poor excuse to not look more deeply at our own morality and covenant to "bear each other's burdens" and welcome all to "come unto Christ."
Today's guest post is written by Kathleen Majdali.  Opinions shared on guest posts may not completely reflect the positions of the blog's author.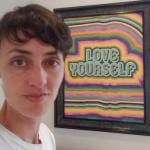 Kathleen Majdali was a dedicated member of the LDS church who came out of the closet when her Seattle Washington Stake began active LGBTQ outreach in 2014. She quickly found love and began an LDS LGBTQ blog, lattergaysaints.com. When the 2015 November Policy Change was leaked, she was devastated. She realized her life plans, to have a wife and children inside the church, were impossible. This event changed the course of her life and sent her on a new quest to find mental, emotional, and spiritual wellbeing that would align with her hopes, her dreams, and her sexuality.
Ignorance is only bliss for the ignorant. Please do not choose to ignore me. Please choose to hear me and heed me, believe ME and MY personal account of MY experience. It took a lot of years of trial and error, lots of error, and extreme, life-risking bravery to uncover and know myself and what truly works for me.

It's been pointed out to me that there is a problematic belief STILL circulating amongst the LDS/Mormon community (as well as other Christ-based religions) that being gay (same-sex attracted) is a CHOICE and/or a SIN if acted on.

A belief is an assumed truth but beliefs are not true or false, they are simply beneficial or detrimental. I'm here to testify that this belief was & is detrimental to me and was & is detrimental to other LGBTQ people in my acquaintance. One person claiming to have changed from being gay/trans to not being gay/trans anymore is NOT PERMISSION to claim that such a possibility is available or right for all gay/trans. Please listen to the individual experience of each gay/trans person. Most of us have hard-won identities and need to be believed. For many LGBTQ, being believed about our experience and identity is a matter of mental health, or further gaslighting. Please consider that and DO NOT MAKE HASTY JUDGMENTS.

I was a "true blue" Mormon and fought my sexuality by believing I could change, as was taught, and by dating men with purpose and vigor through my entire 20s. My church resume includes 14 years of girls camp, earning my Young Womanhood Recognition medallion, going on splits with the sister missionaries often, 5 partial years of seminary (due to health issues), 10+ years of institute, graduation from BYU Hawaii, and 3-4 temple prep classes before finally being allowed to take my endowments out "for no reason" in 2008.

I was still "true blue" when I finally resolved to come out of the closet at age 32. It was after AGAIN recognizing that my life was not moving forward in the way my patriarchal blessing had promised, and AGAIN considering whether to serve a mission or not. Instead of serving a mission, I felt distinctly that I should come out. Admittedly, my coming out approach was more an effort to feel a sense of honesty and integrity, the one YW value I felt unable to attain, in an effort to get emotionally-closer to the men I planned to continue dating.

Fortunately for my true me, my coming out process opened me up to finally consider my own happiness and felt progression above "choosing the right" according to any of the "good vs. bad lists" from church, and I dared to date a woman.

Well, that went much differently than planned. I felt immense forward progress and joy in my life, admittedly along with some growing pains. I've been slowly but steadily working my way toward a healthier albeit more-challenging and growth-inducing mindset, and a more-supportive community ever since. So, faithfully planting the seed of "am I really that gay?" a tree of "yep!" grew and produced the joyous fruits of challenging forward progression, love, purpose, passion and zest for life.

What hasn't worked out (my struggle with same sex attraction, so-to-speak) is ALL related to negative judgments, actions, and rules from my LDS family/community/church organization, and of course the total and complete heartbreak of breaking up with someone I actually wanted to be with, which had never happened to me when dating men.

So…FYI, I identify as a gender non-conforming, queer female. My preferred pronouns are she/her, and they/them. I officially left the LDS church one year ago (summer 2019) after quite a few year's mental/emotional struggle over the POX (policy of exclusion), slowly and reluctantly ceasing church attendance, and much education about identifying and escaping mental/emotional abuse/manipulation and learning what good mental health and wellness looks like, so I can begin to strive for it.

I advise everyone in and out of the LDS church to educate themselves on mental and emotional abuse, and wellness. Please learn and decide for yourselves what is healthiest for YOU, and allow your kids and other's kids the same, without judgment, just like the 11th Article of Faith claims to allow space for.

Please believe us when we say we know who we are. I am gay. I testify that MY being queer is most-certainly not by choice. I tried too long and hard to avoid this reality, and I acknowledge to you now that it was unhealthy and not in my best interests to do so.

Please, without judgment, allow yourself and others the opportunity to find THEIR truth, and whatever else brings peace.
---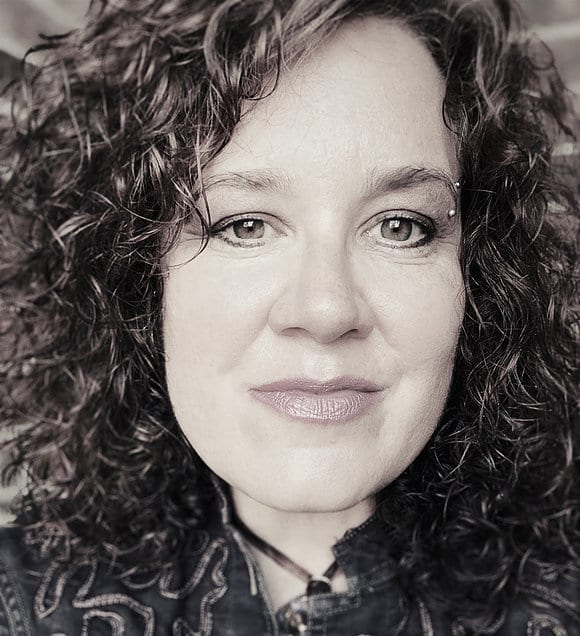 Natasha Helfer Parker, LCMFT, CST, CSTS can be reached at natashaparker.org and runs an online practice, Symmetry Solutions, which focuses on helping families and individuals with faith concerns, sexuality and mental health. She hosts the Mormon Mental Health and Mormon Sex InfoPodcasts, is the current past president of the Mormon Mental Health Association and runs a sex education program, Sex Talk with Natasha. She has over 20 years of experience working with primarily an LDS/Mormon clientele.