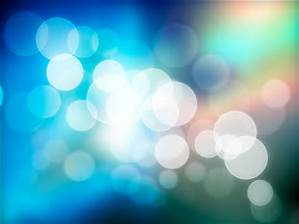 For whatever reason, an article that was published by the Church in 2010 titled Effectiveness of Church Approach to Preventing Child Abuse reemerged on the LDS newsroom on February 1, making many believe this was a new release. The Church is stating this was a technical glitch and not purposeful from their end. Regardless, the reemergence of this article has caused for much needed dialogue on this topic – specifically from victims of child abuse themselves. And many are reporting deep distress as a result of reading it (issues I will address in more detail in a future post). I wanted to make a space on this blog for these reactions and stories to be shared safely, which are often kept in spaces of secrecy, shame and even dismissal – exactly the opposite of what needs to happen for healing and growth. These stories can be difficult and painful to read – and I would encourage those of you healing from your own trauma to proceed with caution – giving yourselves permission to not read at all, or stop when feeling triggered. I will share 2-4 stories at at time (some may have been edited as far as length). I will try and make room for as many of the stories I'm receiving as I can.
I recognize that for many, the church has played a healthy, supportive and affirming role in the healing of childhood trauma. At the same time, I recognize that for many it has not. And this is a space for those stories.
Some of the stories will relate instances of direct ecclesiastical abuse. Others will relate how reported abuse was mishandled. Most will address systemic dynamics within our culture that play a role in current messages, assumptions, traditions and beliefs that further retraumatize victims instead of playing the healing role our church should and can be.
Some of the stories are recent. Others are from long ago, prior to some of the positive efforts the Church has made like the hot-line development in 1995 reported in the article. Regardless, all these stories occurred within our community – and they all deserve to be heard.
Comments will be heavily moderated.
Anonymous
I was sexually abused by my two older brothers. As a fourteen year old girl I worried I would get pregnant and I felt like that would not be fair to a potential child. I had been told to go to your bishop for help. I was very scared but I decided to tell him I was being abused. I told him in a temple recommend interview. He then told me I could decide whether to tell my Mom or not. He would have let me keep it as a repentance issue and not a child safety issue if I had chosen. A couple days later I told him it was best to tell my Mom and so he did and he confronted my brothers. The next morning my Mom left me with my brothers… who threatened to kill me for telling. My bishop decided I was not worthy to attend the temple to do baptisms for the dead. I was so afraid and nothing was being done to protect me. So I told a school teacher and she reported it. I was put immediately into foster care because of the lack of response to ensure my protection. My Mom was given a choice to put the boys in foster care or me, and the bishop is quoted as saying he helped my Mom decide to keep me in foster care so my brothers would not be further traumatized. It makes me ill and angry. He had actually called the helpline and they told him he needed to report the abuse, but according to one of his counselors he decided to keep it as repentance issue.

I went through the nightmare of the foster care system while my bishop and stake president worked to get my abusive brother out on a mission. My bishop wrote letters advocating for lenience because he believed I seduced my brothers into abusing me. He counseled with me so I could go through the repentance process for being abused. It was shameful. It damaged me. I believed him that I was unworthy and bad because I thought he represented the church and God. I still blame myself and feel like I don't fit in the gospel. As an adult I wanted my brothers' records flagged so that they could not work with youth in the church. The first response back was that they had spoken with my brother and decided he was repentant enough and that it was time I forgave and allowed him to move on with his life. Even though the damage he did was still very much an everyday part of my life. I was asked to read a scripture with my stake president about how the greater sin was on me for not forgiving him. I walked out of that office suicidal. They do not have the training to give adequate counsel and they negatively impact lives. The bishop who so willingly blamed and shamed me still holds various callings throughout the church. He has been a bishop at a student ward and it scares me greatly to know how many other women's lives has he so negatively impacted. Their responses really do cause damage. To see my brother out on a mission as if he had repented made it so difficult for me to not blame myself. The idea that the bishop sent my brother out where he could abuse other children is still horrifying to me.
Anonymous
My daughter had consensual sex with a young man she was dating from a neighboring stake. She regretted her decision and went to him and said, "We shouldn't have done that. Never again." He then violently raped her and kept her silent with manipulation and threats. He continually raped her in violent ways for 3 months before she was able to tell anyone. I ask myself why a lot. Her answers go back to guilt, chastity teachings (next to murder) and embarrassment. Helping the victim was not a concern. My daughter was denied the sacrament for 6 months. The boy (who admitted everything to his parents, who in turn told us that our daughter was telling the truth) is now out on a mission. An admitted violent rapist is serving a mission – while the victim is told to repent. As parents, we contacted his bishop when we heard he put in his mission papers. His reply….These are serious allegations and I don't think you understand how much this boy has changed. Had it been up to my husband and I, we would have filed charges and had him arrested before he left the country. But our daughter didn't want to go through the trial. She wanted to leave for college and not have it hanging over her. With lots and lots of counseling, we got her the help we could to help her move on. But the church not only did not look out for the victim, but they allowed the rapist on a mission. They allowed a rapist to be worthy of going through the temple. So damaging to all involved. No the church does nothing to train its bishops to help others. In fact letting bishops deal with kids is wrong on so many levels. When it first came out, our bishop called us in as the parents and asked if we believed our daughter. We told him very clearly and explicitly that not only did we believe her, but she had talked to the police who also believed her. We told him that the boy had admitted it to his parents. But still the bishop treated her terribly. No sacrament, regular meetings with him, and he asked her about oral sex. Why would he ask that? She was raped. My daughter didn't tell me because she wanted him to sign her endorsement for BYU. When she didn't get in (high grades, high gpa, faculty preference) I confronted him about not believing the victim and not signing her endorsement. When she finally told me about his line of questioning, we declined all interviews with him for all of our children. Hindsight is 20/20. She quit going to church when he gave a chastity lesson to the YW and stared at her the entire time. I'm glad there are people willing to stand up against the abuse happening within the church. Thank you.
Anonymous
I just wanted to share that I find the church's self congratulations about child abuse *extremely* disturbing. My mother was adopted by her father, who was abusive to her in every way. He raped and molested her repeatedly, was (and remains) constantly verbally degrading about and toward her, and severely beat her throughout her childhood. This is not to mention his expectation that she begin paying rent at 12 years of age, or the controlling means through which he craftily found to separate my mother from her mother. The piece of the story I find the most egregious is that during the time when all of this was happening, he was called into leadership positions within the church, which did *ZERO* to help my mom and her sisters. They are Native American, and so the church wasn't doing any favors for them anyways. But to have a father figure who is incredibly abusive be called to stake presidencies, bishoprics, high councils, and area 70s positions has pushed my mom out of the church.
I had my own experience with the church looking the other way in regards to adultery, prostitution, and sex with a child when my own dad was found to have been sexually involved with many many females- some of whom were children. The church essentially gave him a slap on the wrist, and asked him to please stop. I wasn't a child (I was 21, preparing to leave on a mission) when I discovered a massive archive of hardcore pornographic photographs that he took with these women. I couldn't stomach the thought of serving a mission at that time, and sunk into a very deep depression, out of which I'm only now beginning to emerge (I'm 30 now). I knew that this type of behavior would be tolerated by the church, and I was/am furious that the facade of "Mormony goodness" that my dad, my mom's adopted dad, and others like them, present is good enough. Where is the Savior in this? Who speaks for the children who are silenced, and the women who can do nothing to protect them? The policies of the church in this area are not any "gold standard," and if anything they have pushed my mom, me, and almost all of the women in my family out of the church. I feel like they didn't really want us anyways. Good luck with collecting these stories- that can't be an easy undertaking.
If you would like to share your story please contact me at natashaparker.org.
NAASCA – National Association of Adult Survivors of Child Abuse
Help for Adult Victims of Child Abuse
Adult Survivors of Childhood Sexual Abuse
National Child Traumatic Stress Initiative
Stay in touch! Like The Mormon Therapist on Facebook: