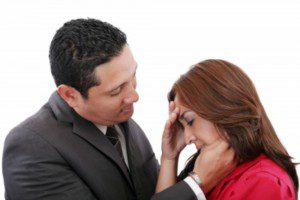 I will be a co-presenter at two upcoming retreats (Dallas July 7-8 and Salt Lake City July 14-16) meant to help those who have or are going through what we call a "faith transition." This can mean those who have left their religion all together, those who are facing doubts or questions about their religion or those who want to stay involved with their religious community and/or belief systems, but in ways that are new to their past experience. Often when people face these types of shifts, they struggle with such things as grief, identity processing, relationships with loved ones, anger, betrayal, and community
I want to be very clear that neither I nor any of the other presenters have any agenda of "causing" or "encouraging" faith transitions. Shifts of faith and belief are normal processes in any religion and have been happening for people for as long as religion has been in existence. Our agenda has to do with helping those who are going through the normative experiences mentioned above have resources and strategies to help marriages, family dynamics and individual skill sets for healthy living. We believe everyone has the right to the spiritual journey and values of their choosing… and we will honor anyone who comes to these retreats… regardless of where they may find themselves on the spectrum from orthodox belief to non belief.
We focus on helping in the following areas: parenting, marriage, individual mental health tips, sexuality, community building, boundaries, communication and much more… These retreats have consistently received ratings of higher than 4.5 out of 5.
I'd like to offer the following feedback that one of our attendees recently shared that was especially meaningful to me, since she was in the position of a believing wife. She came with her husband who was transitioning away and it was of the highest priority for me that she feel safe in the environment we were creating:
My husband and I went to this last year. It was amazing! I was an orthodox member and scared stiff that I was going to an anti-Mormon rally. It was in Natasha's class that I first thought that maybe my marriage could and would survive in spite of my husband's shelf breaking. Today, my husband is pretty much out of the church, though he has some interactions because of me and the kids. It set me on a path to look into his issues in a much gentler way. It has given me tools and a vocabulary. 
If you can, it is such a great weekend and I highly recommend it. It was literally a course changer in my marriage and as it is turning out, my life. 
And if you want to take your orthodox spouse and they are as scared as I was, contact me. I'd love to recommend it to them personally. (You can message Natasha who will put you in contact… through the comment section of this blog).
Sarah Johnson English
Both retreats still have some slots open for registration. And there may be scholarship funds available for those where cost is a concern. Please contact event coordinators for more information.
Natasha Helfer Parker, LCMFT, CST can be reached at natashaparker.org and runs an online practice, Symmetry Solutions, which focuses on helping families and individuals with faith concerns, sexuality and mental health. She hosts the Mormon Mental Health and Mormon Sex Info Podcasts, writes a regular column for Sunstone Magazine and is the current president of the Mormon Mental Health Association. She has over 20 years of experience working with primarily an LDS/Mormon clientele.