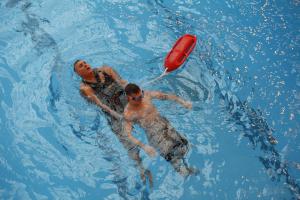 As I read the following excerpt I was touched by the clarity of the point being made. So many of us are suffering in both common and extraordinary ways. Often right in front of each other. And there are so many things that can get in the way of recognizing suffering… much less figuring out ways to help.
So many things to consider as we experience our own stories… and the stories happening in our family systems… in our neighborhoods… in our church communities… in our countries… in our world. Not that this should discourage us. Hopefully just help us raise awareness and the desire to constantly be questioning the ways we "think" suffering shows up… and instead, be willing to listen for things we would have never expected.
Please be advised that the following excerpt includes details of a death by drowning.
Today's guest post is written by Tanner Gilliland. Opinions shared on guest posts may not completely reflect the positions of the blog's author.
Tanner Gilliland was raised as an orthodox Mormon in Flagstaff, Arizona. He attended BYU-Idaho and interned at Deseret Book. He is the co-founder of a blog aimed at helping millennials in transition from Mormonism called Zelph On The Shelf.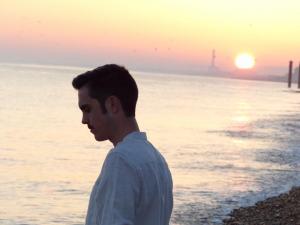 On July 4th, 2013 I witnessed a man drown. I was in a crowd of hundreds of people gathered on the bank of the Snake River to see the fireworks. We all saw him swimming. We all saw him go under. We all did nothing.
The reason we did nothing was because it didn't look like he was drowning. He didn't flail or splash or yell. We heard him say to his brother in the water, "Brother, help me." But he didn't seem desperate. We thought he was joking. Surely if he were in trouble, he'd act like it.
Then, without a struggle, he quietly went under. That's when a few people jumped in but it was too late.
I learned an important lesson that day—drowning doesn't look like drowning. The lesson doesn't just apply to water; it also applies to life.
There are people all around us who are drowning, but don't look like they're drowning. They go to work, they post on social media, they chat and smile and laugh. But on the inside they're drowning.
They may suffer from anxiety, depression, post-traumatic stress, personality disorder, chronic illness, or an almost infinite variety of other possible difficulties.
They may not make a scene. They may not yell or flail or splash. They just quietly sink. And when someone is unthinkingly unkind or impatient, it pushes them further under.
If you're drowning, I'm so sorry. I hope this post can help others treat you with more kindness and patience. You are loved. You are needed.
I want to be more conscious of the people I share the water of life with. I want to look past political, religious, racial, sexual, cultural, intellectual, and economic differences to see fellow human beings doing their best to stay afloat.
"Be kind, for everyone you meet is fighting a hard battle."
Natasha Helfer Parker, LCMFT, CST can be reached at natashaparker.org and runs an online practice, Symmetry Solutions, which focuses on helping families and individuals with faith concerns, sexuality and mental health. She hosts the Mormon Mental Health and Mormon Sex Info Podcasts, writes a regular column for Sunstone Magazine and is the current president of the Mormon Mental Health Association. She has over 20 years of experience working with primarily an LDS/Mormon clientele.