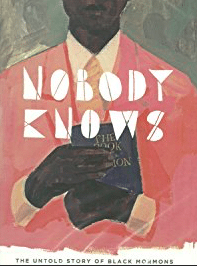 All Taken from the
Shoulder to the Wheel
Project
5 ways you can honor Black History Month:
Attend "The Legacy of Black Pioneers" Conference at the Washington, D.C. Temple on Saturday, 2/17, 8:30 – 4:30 p.m., featuring workshops featuring Marvin Perkins, Janan Graham-Russell, Bryndis Roberts, and many others. Complete information and registration here.

Share on social media BYU student Melodie Jackson's award-winning BYU MLK Day essay, "Black Cain in White Garments"
Read the Shoulder to the Wheel resource guide on ending racism in LDS communities.
Watch BYU's Black Student Union screening of Nobody Knows on Tuesday, February 20 at 7 p.m. in 3211 WSC.
Hold a Family Home Evening on anti-racist upstanding using this guide.